11 Payne Lane, Warwickshire, CV21 2UH
Garage type: Independent Garage
Phone: 01788 542292
Garage Services
Our Mission
Nathalie and the team pride themselves on providing an exceptional level of customer service. The centre known as TW Tyres Autocentre joined the Protyre network in 2016. The centre specialises in mechanical repairs as well as supplying and fitting tyres for cars, vans and 4x4s from all leading manufacturers, including Michelin, Pirelli, Bridgestone and Continental. Natalie and the team will be pleased to provide advice on the best tyres to meet your driving requirements. Why not visit our centre to get the best advice from our experts or feel free to buy online with same day fitting available. TW Tyres and Autocentre also offers MOT and servicing book now online
Overall rating from 433 customer reviews
Customer ratings and reviews for Tw Tyres Autocentre, Warwickshire
Garage review for Tw Tyres Autocentre, Warwickshire
A Banks-Bowers, 18th Sep 2018
Garage review for Tw Tyres Autocentre, Warwickshire
Kayleigh Clark, 18th Jul 2018
Garage review for Tw Tyres Autocentre, Warwickshire
14th Mar 2017
Garage review for Tw Tyres Autocentre, Warwickshire
24th Feb 2017
Garage review for Tw Tyres Autocentre, Warwickshire
18th Feb 2017
Garage review for Tw Tyres Autocentre, Warwickshire
14th Feb 2017
Garage review for Tw Tyres Autocentre, Warwickshire
Trevor Griffiths, 10th Feb 2017
Garage review for Tw Tyres Autocentre, Warwickshire
23rd Oct 2016
Garage review for Tw Tyres Autocentre, Warwickshire
23rd Sep 2016
Garage review for Tw Tyres Autocentre, Warwickshire
20th Sep 2016
Garage review for Tw Tyres Autocentre, Warwickshire
16th Sep 2016
Garage review for Tw Tyres Autocentre, Warwickshire
16th Sep 2016
Garage review for Tw Tyres Autocentre, Warwickshire
16th Sep 2016
Garage review for Tw Tyres Autocentre, Warwickshire
16th Sep 2016
Garage review for Tw Tyres Autocentre, Warwickshire
16th Sep 2016
Garage review for Tw Tyres Autocentre, Warwickshire
29th Aug 2016
Garage review for Tw Tyres Autocentre, Warwickshire
25th Aug 2016
Garage review for Tw Tyres Autocentre, Warwickshire
24th Aug 2016
Garage review for Tw Tyres Autocentre, Warwickshire
22nd Aug 2016
Garage review for Tw Tyres Autocentre, Warwickshire
15th Aug 2016
Garage review for Tw Tyres Autocentre, Warwickshire
14th Aug 2016
Garage review for Tw Tyres Autocentre, Warwickshire
14th Aug 2016
Garage review for Tw Tyres Autocentre, Warwickshire
28th Jul 2016
Garage review for Tw Tyres Autocentre, Warwickshire
19th Jul 2016
Garage review for Tw Tyres Autocentre, Warwickshire
16th Jul 2016
Garage review for Tw Tyres Autocentre, Warwickshire
28th Jun 2016
Garage review for Tw Tyres Autocentre, Warwickshire
15th Jun 2016
Garage review for Tw Tyres Autocentre, Warwickshire
27th May 2016
Garage review for Tw Tyres Autocentre, Warwickshire
24th May 2016
Garage review for Tw Tyres Autocentre, Warwickshire
24th May 2016
Garage review for Tw Tyres Autocentre, Warwickshire
19th May 2016
Garage review for Tw Tyres Autocentre, Warwickshire
19th May 2016
Garage review for Tw Tyres Autocentre, Warwickshire
19th May 2016
Garage review for Tw Tyres Autocentre, Warwickshire
19th May 2016
Garage review for Tw Tyres Autocentre, Warwickshire
15th May 2016
Garage review for Tw Tyres Autocentre, Warwickshire
14th May 2016
Garage review for Tw Tyres Autocentre, Warwickshire
29th Apr 2016
Garage review for Tw Tyres Autocentre, Warwickshire
26th Apr 2016
Garage review for Tw Tyres Autocentre, Warwickshire
25th Apr 2016
Garage review for Tw Tyres Autocentre, Warwickshire
25th Apr 2016
Garage review for Tw Tyres Autocentre, Warwickshire
25th Apr 2016
Garage review for Tw Tyres Autocentre, Warwickshire
21st Apr 2016
Garage review for Tw Tyres Autocentre, Warwickshire
20th Apr 2016
Garage review for Tw Tyres Autocentre, Warwickshire
17th Apr 2016
Garage review for Tw Tyres Autocentre, Warwickshire
15th Apr 2016
Garage review for Tw Tyres Autocentre, Warwickshire
14th Apr 2016
Garage review for Tw Tyres Autocentre, Warwickshire
13th Apr 2016
Garage review for Tw Tyres Autocentre, Warwickshire
13th Apr 2016
Garage review for Tw Tyres Autocentre, Warwickshire
13th Apr 2016
Garage review for Tw Tyres Autocentre, Warwickshire
22nd Mar 2016
Garage review for Tw Tyres Autocentre, Warwickshire
21st Mar 2016
Garage review for Tw Tyres Autocentre, Warwickshire
18th Mar 2016
Garage review for Tw Tyres Autocentre, Warwickshire
18th Mar 2016
Garage review for Tw Tyres Autocentre, Warwickshire
18th Mar 2016
Garage review for Tw Tyres Autocentre, Warwickshire
16th Mar 2016
Garage review for Tw Tyres Autocentre, Warwickshire
14th Mar 2016
Garage review for Tw Tyres Autocentre, Warwickshire
27th Feb 2016
Garage review for Tw Tyres Autocentre, Warwickshire
25th Feb 2016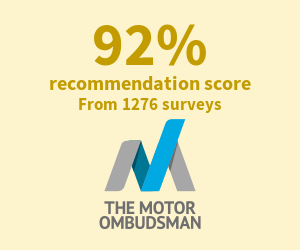 Excellent, friendly service and expert knowledge from Dan.
I always use these guys great service
I have been using this garage for many years and they never fail to impress me with the level of customer service.
I took my car in for it's yearly MOT and a full service. As usual they were excellent. The car was first mot'd, the brakes needed attention and then fully serviced. I was kept informed throughout the day and an accurate cost.
A top notch company.
10/10.
Very friendly, easy to deal with. Fast & reliable service
I recently had to replace a back box on my Peugeot Partner taxi. It had to be custom built because it is a wheelchair access vehicle. I used TW Tyres. Without any appointment. Custom built and fitted in under 2 hrs. Stainless steel with lifetime warranty.
I have used this garage for a number of years and find them to be extremely reliable and helpful
I found the service was really good, they explained what was wrong with my car, so as a female and non-mechanic. I was able to understand what they were actually going to be sorting out. From taking my car in I received a phone call later on in the morn
I have been using TW Tyres for many years. I have had cars serviced, M.O.T.d here and I always purchase my new tyres from here. For professional service, quality of work and friendly staff, it does not come any better.
Brilliant effort by TW Tyres twice in 2 weeks. Once to repair my wife's exhaust without the exorbitant cost of using a Peugeot dealership and at short notice to replace a dead batter for me. Friendly service from a helpful and knowledgeable team. Highl
Have been a customer of TW Tyres for over 15 years and have full confidence in their services and prices. Keep up the good work!
Excellent Customer Service throughout the whole process
Great service, tyres ordered in the morning and fitted at 1pm, very impressed
A very trustworthy and reliable garage who wont rip you off. Very friendly and polite staff, keeping you informed of progress on your car all the way through the working process. I highly recommend them.
I have used this Company for several years, each time the works are undertaken in a satisfactory way at a most competitive costThey explain the options available, the cost and the advantages/disadvantages of each option leaving the informed choice to you
Work was completed within a few hours after I alluded to, during booking, my time constraints, so very satisfied.
Always use them for both my cars and bikes. Good advice and competative prices.
Great value and friendly staff.
Great value and friendly staff.
As always, service staff exceptional, price competitive and would have absolutely no hesitation in recommending to others, indeed I already have!
Very professional service
Excellent service as ever
I was recommended to this centre 30 years ago and have continued to use them for tyres etc since. As a woman in a "man's world" I feel comfortable, never intimidated and never made to feel foolish at any questions, (which may be obvious to a male) I may a
Have always used them in recent years. Very trustworthy
This garage always provides a professional and courteous service.
Excellent service as always.
I have been using TW Tyres for 40 years. At all times the service has been second to none and I know that my local independent garage also uses their tyre services.
excellent customer relations and high standards all round
Excellent service and advice given together with an honest manner and competitive price. The only place to go to for tyres in the Rugby area. I have used their services for years until I bought my car new and now use a Citroen garage as they plug into the
I always go to TW Tyres because they are trustworthy and helpful.
Popular And trusted garage. Due to its popularity you Have to wait to have Tyres fitted if not pre booked.
Blowing exhaust required a change of rear section.I passed by on Saturday and, even though they were closing for the day, they took my details and booked me in Monday morning.The work took about 15-20minutes.
Excellent, friendly & professionalWill use again
Generally friendly and good value
TW Tyres have always looked after me over the years. I am a single mother and feel they have always been fair and wherever possible, taken and shown me the problems with my car so I understand the problem and how it will be fixed. They may not be the chea
Unless the trading standards approved code of practice was easy to find to search via garage I would not know.
I called the garage yesterday AM to ask about fitting 2 new tyres and was told that would be perfect and to pop down whenever is suitable to me. I arrived within the hour and was advised of a few options. I waited about 40 minutes (it was VERY busy so und
Have used this garage for years and have never had to complain about the service received.
I've been using TW for several years now, and have always been very happy with the quality of work and the friendliness and professionalism of the business's public face.Couple of quibbles: I can't say I like the new reception area much, and the free coff
I have used TW Tyres for 34 years in total on recommendation of a friend – since that time I have found their level of competence and integrity beyond that expected of a garage. Tyres are competitive in price, fitting is carried out in a professional and
Prompt work, clean and welcoming waiting area, very knowledgable.
FROM ENTERING THE PREMISES THE STAFF COULD NOT HAVE BE MORE HELPFUL ANSWERING ALL MY INQUIRING QUESTIONS AND CONCERNS, WITH THE REGARDS THE PRODUCT PURCHASE, ESPECIALLY THE YOUNG LADY ON THE RECEPTION / SALES DESK. MANY THANKS .
I have used TW Tyres for many years now and have always received excellent customer service and been kept informed of progress or work needed to be carried out. They also book you in within a few days of making an enquiry.
Friendly, helpful, and informative service. Helpful information for future reference.
Problem found during service work. Explained clearly, repair done promptly, and at reasonable cost. Most satisfactory.
Excellent service provided very quickly, as always
TW Tyres always exceed expectations
great people very helpfull.fast service.good job on car. also happy to advise on any issues i have with my car. WELL DONE
1st class service reception and workmanship
I HAVE USED TW TRES FOR THE LAST 5 YEARS FOR VARIOUS SERVICES ON MY CARS. I ALWAYS FEEL I GET A COMPLETE AND HONEST SERVICE FROM THE STAFF AND GET VALUE FOR MONEY.
I need new tyres for my car and they were fast, there was no hassle or bother( even though i didn't book in). The customer service was fantastic.
I have used TW Tyres to replace tyres for many years and I am confident they do a good job. Tyres are so critical to car safety.
Excellent, friendly service as usual. Have had consistently good service and honest advice from TW Tyres for 20 years. Thoroughly recommended
My wife and I have used TW Tyres for many years and we have always had excellent service from them. On this occasion, the service received remained the same and I have no doubts concerning the quality of the work done.
Excellent family run business that I have used many times for tyres and servicing. Very friendly knowledgeable staff.