11 Payne Lane, Warwickshire, CV21 2UH
Garage type: Independent Garage
Phone: 01788 542292
Garage Services
Our Mission
Nathalie and the team pride themselves on providing an exceptional level of customer service. The centre known as TW Tyres Autocentre joined the Protyre network in 2016. The centre specialises in mechanical repairs as well as supplying and fitting tyres for cars, vans and 4x4s from all leading manufacturers, including Michelin, Pirelli, Bridgestone and Continental. Natalie and the team will be pleased to provide advice on the best tyres to meet your driving requirements. Why not visit our centre to get the best advice from our experts or feel free to buy online with same day fitting available. TW Tyres and Autocentre also offers MOT and servicing book now online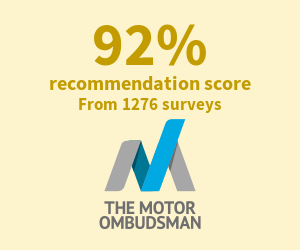 I always use these guys great service
I have been using this garage for many years and they never fail to impress me with the level of customer service.
I took my car in for it's yearly MOT and a full service. As usual they were excellent. The car was first mot'd, the brakes needed attention and then fully serviced. I was kept informed throughout the day and an accurate cost.
A top notch company.
10/10.
Very friendly, easy to deal with. Fast & reliable service
I recently had to replace a back box on my Peugeot Partner taxi. It had to be custom built because it is a wheelchair access vehicle. I used TW Tyres. Without any appointment. Custom built and fitted in under 2 hrs. Stainless steel with lifetime warranty.
I have used this garage for a number of years and find them to be extremely reliable and helpful
I found the service was really good, they explained what was wrong with my car, so as a female and non-mechanic. I was able to understand what they were actually going to be sorting out. From taking my car in I received a phone call later on in the morn
I have been using TW Tyres for many years. I have had cars serviced, M.O.T.d here and I always purchase my new tyres from here. For professional service, quality of work and friendly staff, it does not come any better.
Brilliant effort by TW Tyres twice in 2 weeks. Once to repair my wife's exhaust without the exorbitant cost of using a Peugeot dealership and at short notice to replace a dead batter for me. Friendly service from a helpful and knowledgeable team. Highl
Have been a customer of TW Tyres for over 15 years and have full confidence in their services and prices. Keep up the good work!