TMO Talks To

Paul Dineen, Head of Garage Programmes at The Parts Alliance (Servicesure Autocentres)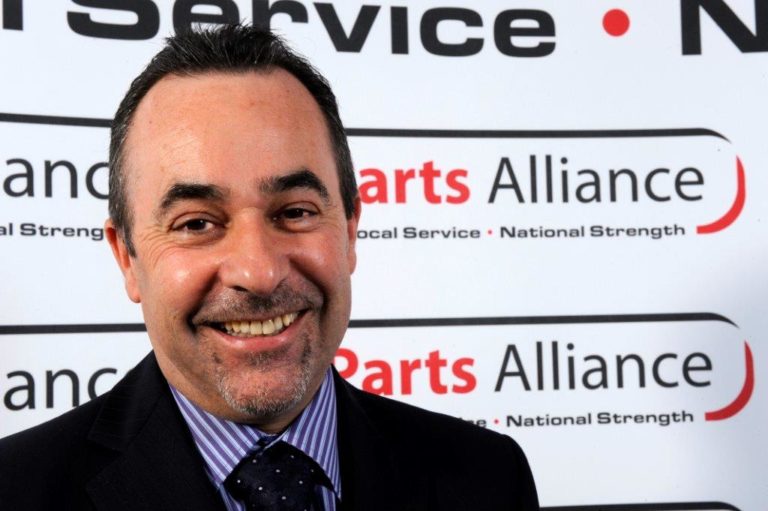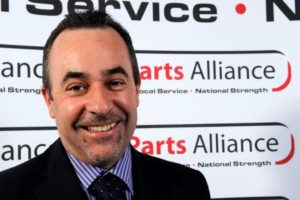 The nationwide network of Servicesure Autocentres was introduced in 2004 by The Parts Alliance, a key player in the distribution of parts in the automotive aftermarket sector. It is made up more than 500 high-quality independent garages across the UK (many of which are accredited to The Motor Ombudsman), that are committed to abiding by a strict set of business practices. We caught up with Paul Dineen to talk about his role, and the positive changes being made in response to the Coronavirus.
TMO: As the Head of Garage Programmes, what does this role involve, and how long have you been with the business?
PD: I've been in the job for six years now, and while managing a national network of members has its challenges, it's an immensely rewarding role to work with this community of successful business owners. I'm here to deliver a clear brief for our teams, to cultivate partnerships at a local and national level, and to develop business solutions for our Servicesure network. I'm fortunate to be in a position where I work closely with our nationwide network of branches for The Parts Alliance, our supplier partners and our network of Servicesure members.
TMO: What do you enjoy most about your current job?
PD: What's most rewarding is seeing our fantastic community of Servicesure members thrive across the UK. Servicesure is more than just a name and a brand that you see on a sign, it's a network of passionate, highly skilled garage teams providing an outstanding service to their customers. What sets them apart is their drive to improve; whether that's using our expert training tools and opportunities or learning from each other through our active members' network. Every day I see inspiring examples of Servicesure members finding new and innovative ways to deliver an excellent service.
TMO: What impact has the Coronavirus pandemic had on The Parts Alliance and Servicesure Autocentres?
PD: The Coronavirus pandemic has had a devastating impact on industries across the UK, and ours is no exception. At The Parts Alliance, we acted quickly to scale back our operations and implement strict safety measures in order to keep our people and our customers safe. We also recognised we had a social responsibility to help garages keep Key Workers on the road, so our teams worked tirelessly to safely maintain a reduced service throughout the crisis. Some of our Servicesure members opted to temporarily close their doors to protect colleagues, friends and family significantly at risk from the virus, while others adapted swiftly to introduce new ways of working that would allow them to continue operating.
TMO: What proportion of garages in the network have opened their doors again following the recent lockdown?
PD: I'm pleased to report that the majority of our Servicesure members are now up and running again. Throughout May, we saw customer demand consistently increase as lockdown restrictions began to ease, and our Servicesure members did a tremendous job of ensuring their sites were as safe as possible for their teams and their customers.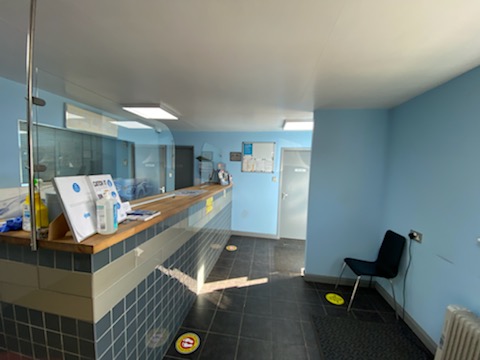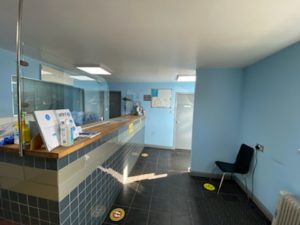 TMO: How have you been supporting Servicesure Autocentres to adapt to the 'new normal'? 
PD: At the strictest point of this lockdown, we knew just how hard our Servicesure members would be hit, so we froze all membership fees for three months while continuing to offer all the benefits our members normally receive, such as a national warranty on parts and a comprehensive digital training academy for technicians. We have an excellent range of hygiene products and PPE available to support garages getting back to work safely, and we're also offering a complimentary, comprehensive set of digital marketing tools and signage that can be printed or used on social media to highlight safety guidelines and processes.
TMO: What kind of assistance has the network been providing to Key Workers and the emergency services since the lockdown started in March?
PD: We've all seen what an absolutely phenomenal job our Key Workers and the emergency services have done throughout the Coronavirus pandemic, and I've been so proud to hear about how our Servicesure members have contributed to this. We've seen businesses offering a priority service for Key Workers, providing overnight fixes to the vehicles of nurses between their shifts, and rapidly supplying new tyres following blowouts for emergency services vehicles.
TMO: What signage are garages displaying to help protect staff and customers from the risks posed by COVID-19?
PD: What's been great to see throughout this crisis is the way our Servicesure members and other garages across the UK have taken consistent and responsible action to keep their people and their customers safe. Our Servicesure members all have access to a complimentary pack of signage they can display that highlights social distancing measures, hygiene practices and new procedures to help keep everyone safe. We're all determined to remain vigilant as lockdown restrictions lift in order to continue minimising the risk of close contact.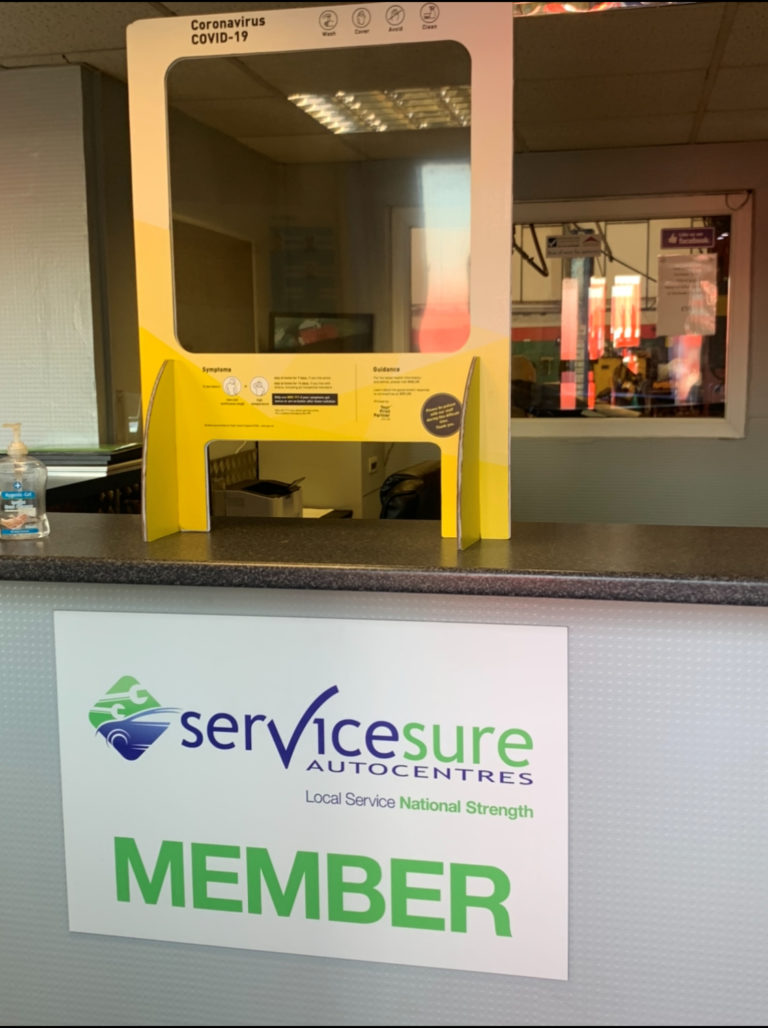 TMO: What training have you provided to the network of Servicesure Autocentres to ensure that safety standards are kept high? 
PD: Clear and concise communication is key to keeping workplaces safe, which is why we've shared our suite of posters and signage for Servicesure members to use. What's expected of businesses has also evolved frequently and rapidly throughout this crisis, and we recognise that it can be challenging to keep on top of this as an independent business owner. Therefore, we've kept our network abreast of the latest updates, links and resources from the Government and trade associations.
TMO: From what you have seen, have you noticed a change in the commitment of customers to car maintenance, or have they kept to their existing MOT and servicing schedules?
PD: The MOT extension obviously provided a lot of drivers with peace of mind at a troubling time, but everyone in our industry appreciates the importance of vehicles remaining safe and roadworthy, so our members have been advising their customers about this. The fantastic steps they've taken to ensure they can operate safely and in compliance with Government regulations has enabled many of them to continue working. In fact, I've heard many cases where they have been proactively contacting customers to keep their annual service and MOT as close as possible to the usual due dates.
TMO: Going forward, what do you think will be the main challenges for The Parts Alliance?
PD: We know we're facing a long period of recovery that's still fraught with uncertainty and the necessity to maintain strict safety measures, but we've found new ways of working that have ultimately strengthened the way we use our resources, technology and people to support customers across the UK. We must remain adaptable and continue to embrace innovation in order to ensure we maintain a high level of service. At the strictest points of lockdown, and during the darkest days for businesses in a long time, we all pulled together to support each other and our customers however we could, so I'm incredibly proud of how both our team and our Servicesure members weathered this period of unprecedented challenges.
TMO: Thank you for your time Paul, and it has been a pleasure talking to you. 
Interview conducted in June 2020.