Genesis begins its UK journey with accreditation to The Motor Ombudsman's New Car Code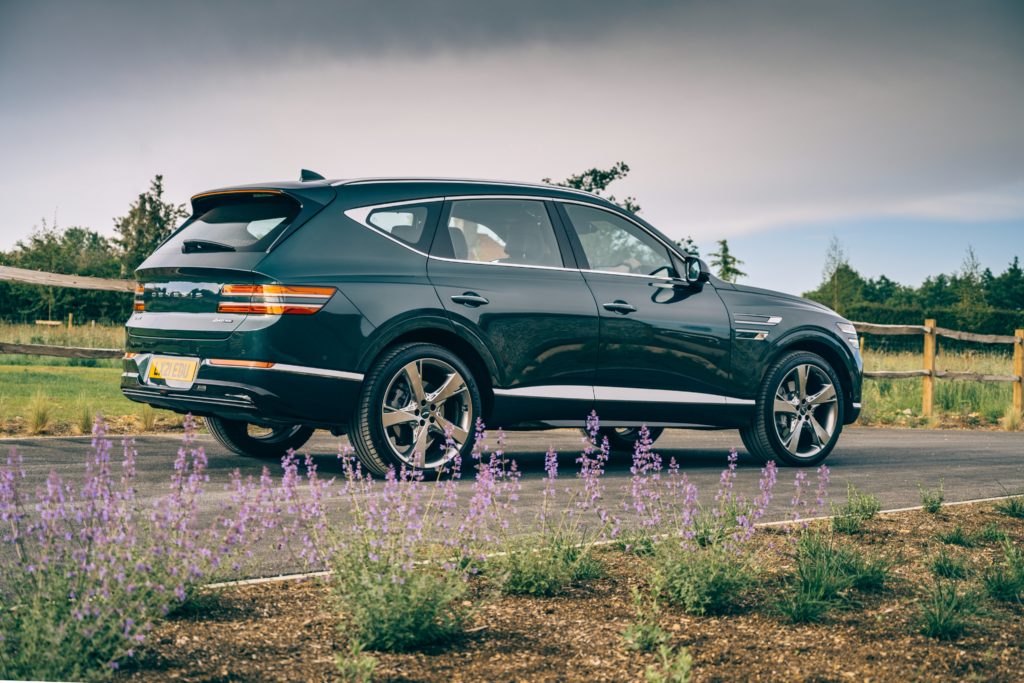 Genesis Motor UK has gained accreditation to The Motor Ombudsman's Motor Industry Code of Practice for New Cars
Abiding by the recommended operating guidelines demonstrates the vehicle manufacturer's commitment to providing consumers with the highest possible standards of service
Genesis car owners also have the peace of mind that they can turn to a fully impartial Ombudsman dedicated to the automotive sector for free of charge assistance in the event that a dispute cannot be resolved directly with the premium brand
The Motor Ombudsman, the Ombudsman dedicated to the automotive sector, is pleased to announce that Genesis Motor UK has gained accreditation to its Chartered Trading Standards Institute (CTSI)-approved Motor Industry Code of Practice for New Cars.
By committing to The Motor Ombudsman's comprehensive and long-standing New Car Code, every customer buying a car from the Genesis model line-up via the manufacturer's online retail sales channel or from a UK Studio, will have the added peace of mind that they are able to call on the fully impartial Ombudsman for help resolving a dispute at no cost to them, should the need arise. Furthermore, The Motor Ombudsman is a member of the Ombudsman Association (OA), and is also a CTSI-certified Alternative Dispute Resolution (ADR) body.
Today, the New Car Code is conformed to by the majority of vehicle manufacturers operating in the UK, and covers around 99% of all new cars sold across the country. The accreditation of Genesis to the Code of Practice underlines the marque's commitment to high standards, beyond those required by law, in relation to the supply of new cars and the cover provided to consumers by its new vehicle warranty. By being a part of the Code, consumers have the important reassurance that Genesis has agreed to abide by the obligations stated with in it. These include, but are not limited to, providing vehicles to motorists that are of the correct quality, using honest and accurate advertising, having replacement parts readily available, producing warranty documents in clear and plain language, and adopting swift and cost-effective customer complaints handling procedures.
Genesis is equally able to take advantage of the other benefits that accreditation to the New Car Code offers today's vehicle manufacturers. These are namely, having full use of The Motor Ombudsman and CTSI-approved Code logos on customer-facing literature and online assets, enjoying unlimited access to a dedicated in-house team of experts for guidance on complaint resolution and best practice for internal procedures, gaining amplified brand exposure through the marketing activities and highly frequented Motor Ombudsman website (TheMotorOmbudsman.org), as well as being able to participate in exclusive webinars and training courses.
Bill Fennell, Chief Ombudsman and Managing Director of The Motor Ombudsman, said: "We are delighted to welcome Genesis Motor UK to our New Car Code. As a new premium brand starting out in the UK, their accreditation to The Motor Ombudsman demonstrates to consumers and the automotive sector alike that they are striving for the very highest standards in terms of the products and services that they are offering to customers, and that they have embraced the recommended operating guidelines set out in our comprehensive and long-established Motor Industry Code of Practice. We look forward to supporting Genesis as they grow their presence and product portfolio, and to sharing our expertise with them."
Andrew Pilkington, Genesis Motor UK Managing Director, commented: "An essential element of the Genesis Difference is that our customers are at the heart of our business and as part of that, we offer a stress free buying and owning experience. By signing up to the New Car Code, we are giving Genesis owners peace of mind that we are working to the highest standards in the automotive industry."
ENDS
Notes to editors
About Genesis
Following its launch in 2015, Genesis has established itself as a true alternative within the premium segment. With a commitment to hospitality and great service, Genesis strives to build sincere relationships with customers and above all, to respect the greatest luxury of all – their time. The brand was launched first in South Korea and following success in the U.S., Canada, Russia, the Middle East and Australia, Genesis has set its sights on Europe and China. Embodying its unique design language 'Athletic Elegance', the brand continues to strengthen its range of vehicles and services to appeal to a broader range of consumers. The first electric car, the Genesis G80, will launch this year, with more to follow. Genesis is one of the highest-ranked brands in the automotive industry by respected third-party experts including North American Car of the Year, Consumer Reports and J.D. Power. Genesis is the only brand with a full product range to achieve IIHS Top Safety Pick+.
For more information on Genesis and its definition of premium, please visit www.genesis.com.