Make sure that you're #SafeandSound
this summer!
Whether it's Glastonbury, Wireless, or the Isle of Wight Festival, music festivals across the UK attract thousands of people every summer to watch live performances in the open air.
Travelling by road is one of the most popular forms of transport to reach these venues. To help ensure that that your vehicle is roadworthy, legal and safe before setting off to a music festival, whether in your local area of further afield, The Motor Ombudsman has developed the downloadable #SafeandSound guide featuring a handy series of motoring tips, which span essential vehicle maintenance checks, to other key considerations, such as EV charging points, and being equipped for the journey, all for added peace of mind.
To view and download the guide below as a PDF, please click here or on the cover image of the guide.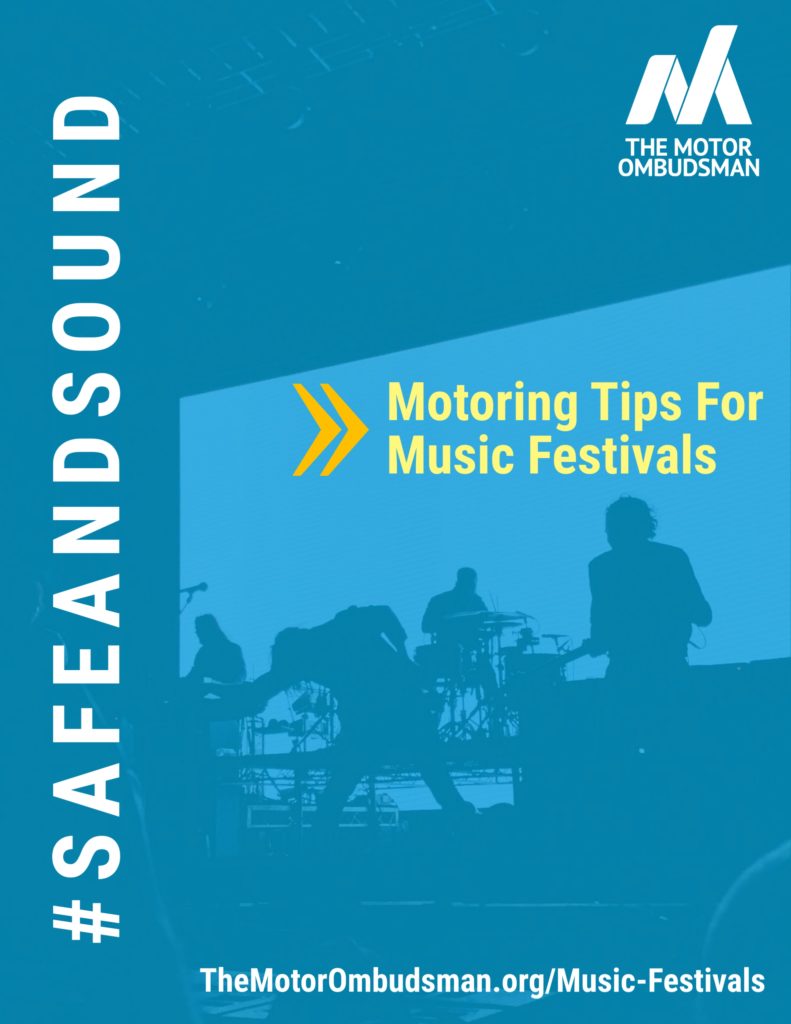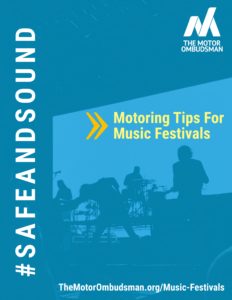 The Motor Ombudsman also offers many other resources and articles on vehicle maintenance, and information on the subjects of tyres, and summer driving.

Looking for a business you can rely on when buying, servicing or having a car repaired in your local area or beyond?
Make sure you use our Garage Finder, which lists thousands of businesses which are accredited to The Motor Ombudsman.