Fiona from Inverness wins £250 in Lifestyle Vouchers!
Fiona from Inverness has won £250 in Lifestyle Vouchers after being selected at random from consumers that nominated a business or individual in The Motor Ombudsman's 2021 Garage Star Awards.
Fiona left the following glowing account for Anderson Clark Motor Repairs after Graham Clark, the owner of the independent garage on Carsegate Road, went above and beyond to make sure that she was able to get back on the road to visit her mother. The garage was highly commended in the Scottish region of this year's Garage Star Awards.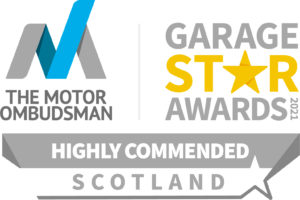 Fiona said: "I'd put a call out on Facebook for anyone to recommend someone who could urgently repair my car – I was due to travel to attend to my disabled mum as no one else was available, but my car had developed issues and it became apparent it wouldn't be safe to drive any distance.
I do usually use Anderson Clark, but I'm also aware that they were incredibly busy due to the backlog of MOTs etc due to lockdown, and due to their high standard of workmanship, getting a slot to book in usually involves a bit of advance planning.
However, Graham Clark contacted me personally and made a slot happen so I could get away to attend to my mum in due time, and we are so grateful. He may have "only fixed my car", but the bigger picture that he facilitated me to be able to help my mum who has been shielding for over a year (ill health), lost her husband (my dad) and is disabled… what he did was priceless to me."
Congratulations to Fiona, and we hope that she enjoys spending her vouchers. The Garage Star Awards will be back in 2022, so if you would like to be in with a chance of winning £250 in Lifestyle Vouchers, please submit a nomination next year for a garage or individual that  went the extra mile to help you.