Analyses of information gained through The Motor Ombudsman's in-house dispute resolution process, and surveys of businesses in the automotive sector, provide an exclusive "on the ground picture" and valuable insight into the automotive landscape, as well as key trends within different areas of the motor industry, spanning service and repair to electric vehicles.
Reports published by The Motor Ombudsman can be downloaded as a PDF by clicking on the blue links or cover image below:
The Motor Ombudsman – Independent Garage and Franchise Dealer Workshop Report – 2022 Review and 2023 Outlook
Published: January 2023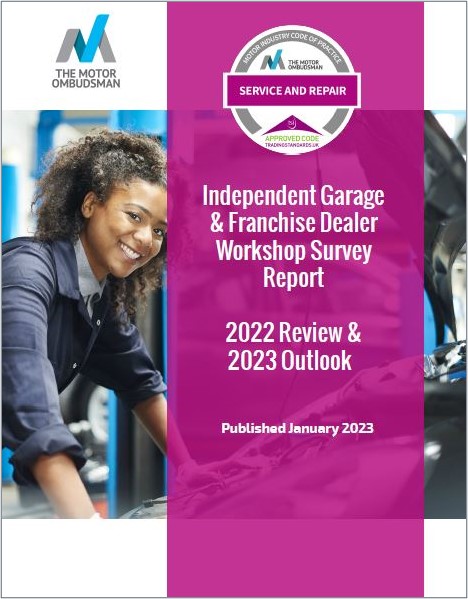 Read The Motor Ombudsman's Annual Reports here.
Read The Motor Ombudsman's annual ICAP Report here.