The Service and Repair Code commits garages to an open, transparent and fair method of business, aiming to maintain consistently high standards across the industry. By subscribing to the Code, a garage is demonstrating its commitment to operate as a responsible business and deliver high levels of customer satisfaction.
The Service and Repair Code was introduced in May 2008, and in November 2011, it was awarded full Office of Fair Trading approval. It now operates as a Chartered Trading Standards Institute (CTSI) approved code, giving you the confidence that, with a garage accredited to The Motor Ombudsman, you can be sure to receive a professional, reliable service.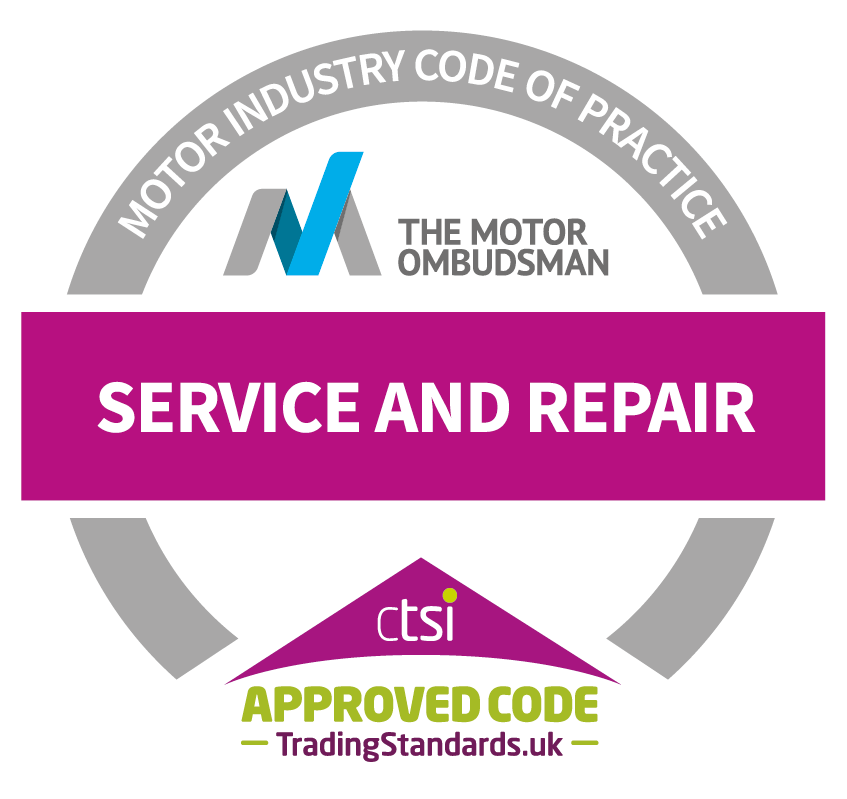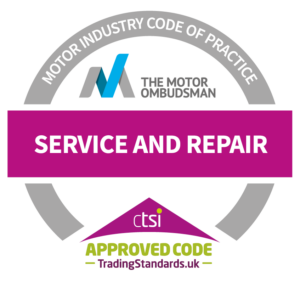 The Code Covers:
Independent garages
Franchised dealers
Manufacturer Authorised Repairers
Bodyshops
Mobile mechanics, tyre fitters and smart repairers
All servicing and repair work
What The Code Means To You…
Honest and fair services
Work completed as agreed
Competent and conscientious staff
Open and transparent pricing
Invoices that match quoted prices
A straightforward complaints procedure
Download a copy of the Code of Practice booklet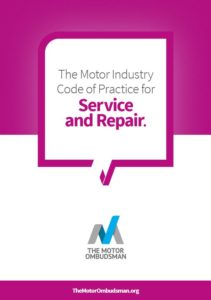 Find a garage accredited to the Code
Thousands of garages across the country are accredited to the Service and Repair Code and/or the Vehicle Sales Code.
Whether it's a service, MOT,  repair or check-up, you know you can count on one of our accredited businesses for excellent customer service.
Find a local garage near you, with our online Garage Finder .
Tell us about your garage experience
Once you've used a garage signed up to our Code of Practice, please leave feedback and rate the service you have received for all to see.
By leaving an online review, you'll have the opportunity to win £500 in Lifestyle Vouchers, which can be used at thousands of shops and websites across the UK.
Interested in finding out how accreditation can boost your business?
There are thousands of businesses across the UK who  are accredited to the Service and Repair Code. If you'd like to join them by pledging your commitment to the highest standards of workmanship and customer service, you can find out more about the benefits here.