There are a number of ways you can engage with The Motor Ombudsman this year. From webinars, to seminars, as well as meeting us at external exhibitions.
Take a look at the latest events below.
---
WEBINAR: The Motor Ombudsman's 'Case Clinic
Would you like to hear about the case studies of some of the most common consumer complaints raised by consumers to The Motor Ombudsman?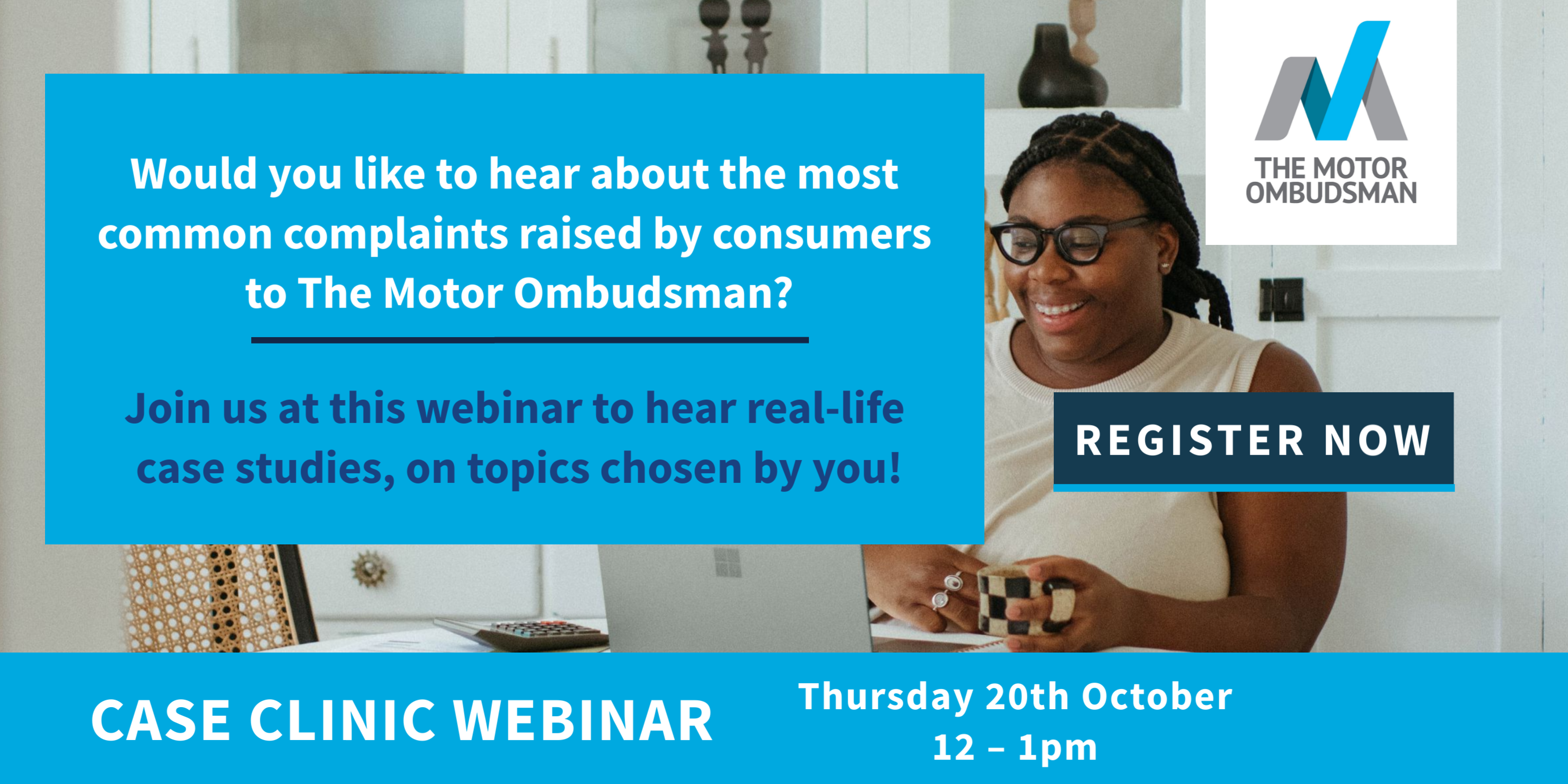 Over 7,000 businesses across the UK are committed to one of our four Codes of Practice, ensuring they are working to the highest standards and giving consumers peace of mind. In the event that something does go wrong, we're on hand to help resolve the issue. Our team of legally-trained adjudicators are trained to help diffuse issues and reach a satisfactory outcome for all – without needing to go to court.
Every year, The Motor Ombudsman helps thousands of consumers and businesses to conclude disputes quickly and fairly.  This is your opportunity to hear about some recent case studies of how we have helped businesses and consumers.
What's more, we would love to hear from you on what consumer dispute topics interest you the most and what areas would you like us to cover in our case studies – you can let us know when you register.
Please join The Motor Ombudsman at this free webinar to hear more about:
Case studies of some of the real-life disputes that our team have handled;
Most common disputes registered with TMO;
Tips for businesses on how to address consumer disputes.
The webinar will take place on Thursday, 20 October, at 12.00 to 13.00 and will be streamed live with the opportunity for you to post questions.
Speakers will include:
Bill Fennell, Managing Director, The Motor Ombudsman
Charles Woodgate, Dispute Resolution Manager, The Motor Ombudsman
Greg Byron, Ombudsman, The Motor Ombudsman
Please register here
If you can't make the time, please register and a recorded version will be available afterwards.
---
PRE RECORDED WEBINARS
Used cars and consumer complaints
Would you like to hear the latest on the used car market and the biggest areas of consumer complaints in relation to used cars?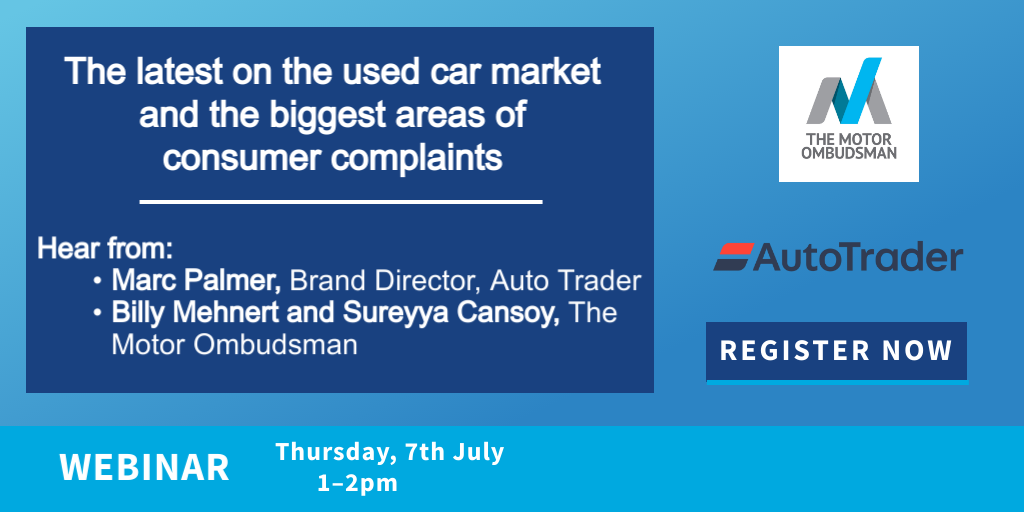 UK used car transactions grew 11.5% in 2021 with around 7.5 million units changing hands. The growth continued in Q1 2022 with UK used car market expanding 5.1% and nearly 1.8 million cars changing hands. Market for used BEVs (battery electric vehicles) more than doubled in the same period, increasing by 120.2%
As the sales of used cars has been growing since 2021, The Motor Ombudsman has identified the key areas of consumer dissatisfaction in relation to this market segment.
Please join The Motor Ombudsman at this free webinar to hear more about:
The latest on the used car market
Consumer behaviour and expectations when buying a used car
Most common used car disputes referred to The Motor Ombudsman
Case studies of some of the real-life disputes our Dispute Resolution Team have handled
Key lessons you can take away for your business
Speakers include:
Marc Palmer, Brand Director, AutoTrader
Billy Mehnert, Lead Adjudicator, The Motor Ombudsman
Sureyya Cansoy Kurnaz, Head of Business Services, The Motor Ombudsman
Register to view this webinar here
---
UK Garage and Bodyshop Event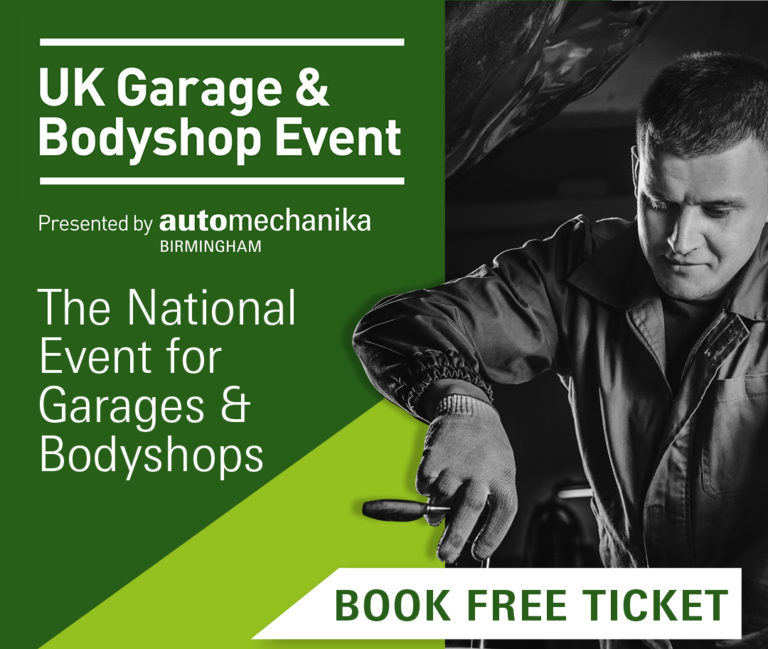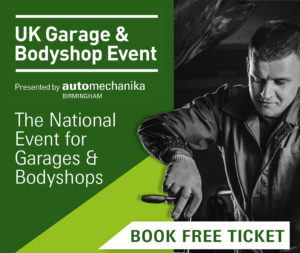 We had great success at the inaugural UK Garage and Bodyshop at the NEC Birmingham in June 2022.
Next year's event will be taking place at Automechanika Birmingham, on 6-8th June.
You can keep up to date with the latest information about next year's event here.