TMO Catches Up With

Graham Clark, Managing Director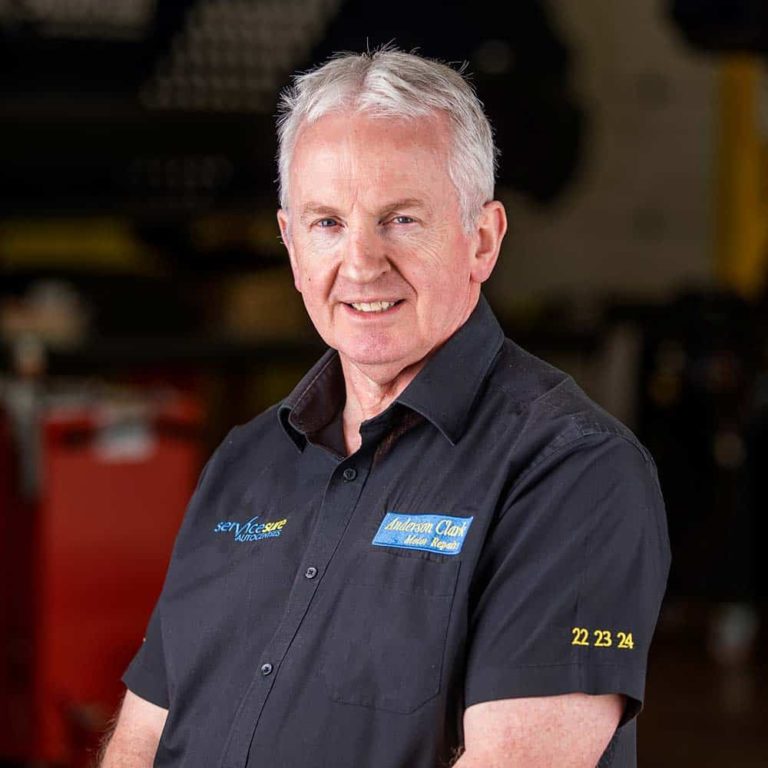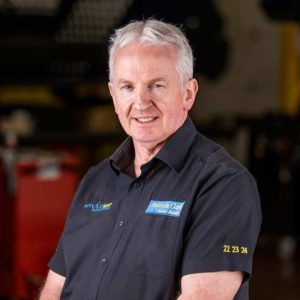 Anderson Clark Motor Repairs is an independent garage in Inverness-shire (Scotland), which opened for business 24 years ago with the vision that customer care and high-quality workmanship were more important than profit. Their view was, and still is "Cutting Costs – Not Corners". It is their belief that, if they get the customer care right, profits will follow. The business has won multiple awards, is a member of the Servicesure network, and is also a Lex Autolease preferred supplier. Anderson Clark Motor Repairs subscribes to the EPYX 1Link platform and has 13 full-time staff, many of whom have been through an apprentice scheme and are now skilled technicians.
TMO: We last did a Q&A with you in August 2019, and the automotive landscape has certainly changed since then. How has the Coronavirus pandemic impacted your business?
GC: We closed for a temporary six-week period whilst we managed everything behind the scenes for a safe reopening, whilst keeping PPE and social distancing in mind. We had an open staff meeting once the reopening date was set, and we presented our risk assessments, thereby allowing team members time to air any concerns that they may have had. Closing the business was a surreal experience, and was quite emotional in a way. We had to cancel two weeks full of bookings whilst not knowing when it would be safe to open our doors again.
TMO: A time of crisis can be a period for innovation and doing things differently. What positive changes have you made to your business during the past few weeks?
GC: All customer contact and discussions now take place on the phone or by e-mail due to social distancing. Also, many of our customers are self-isolating or shielding, but may still need their vehicles to get to medical appointments etc. Therefore, we are collecting and delivering many more cars than we did prior to lockdown.
TMO: What support have you provided to Key Workers and the emergency services since the lockdown started in March?  
GC: When we reopened on the 7th May, we prioritised Key Workers. We are an approved repairer for the emergency services, so we dealt with a great deal of blue light issues initially.
TMO: Have you had to change the layout of your premises to accommodate social distancing?
GC: We are currently working on an appointment-only basis with no walk-in repairs, which means we are not allowing any non-staff members to enter our premises. We have had to also adapt our parts intake procedures, by not allowing any sales representatives on site, and we have installed a secure key deposit box for customers dropping off vehicles to us. All staff are fully aware of the two-metre social distancing rule, but in a situation where this is not possible, PPE is always used.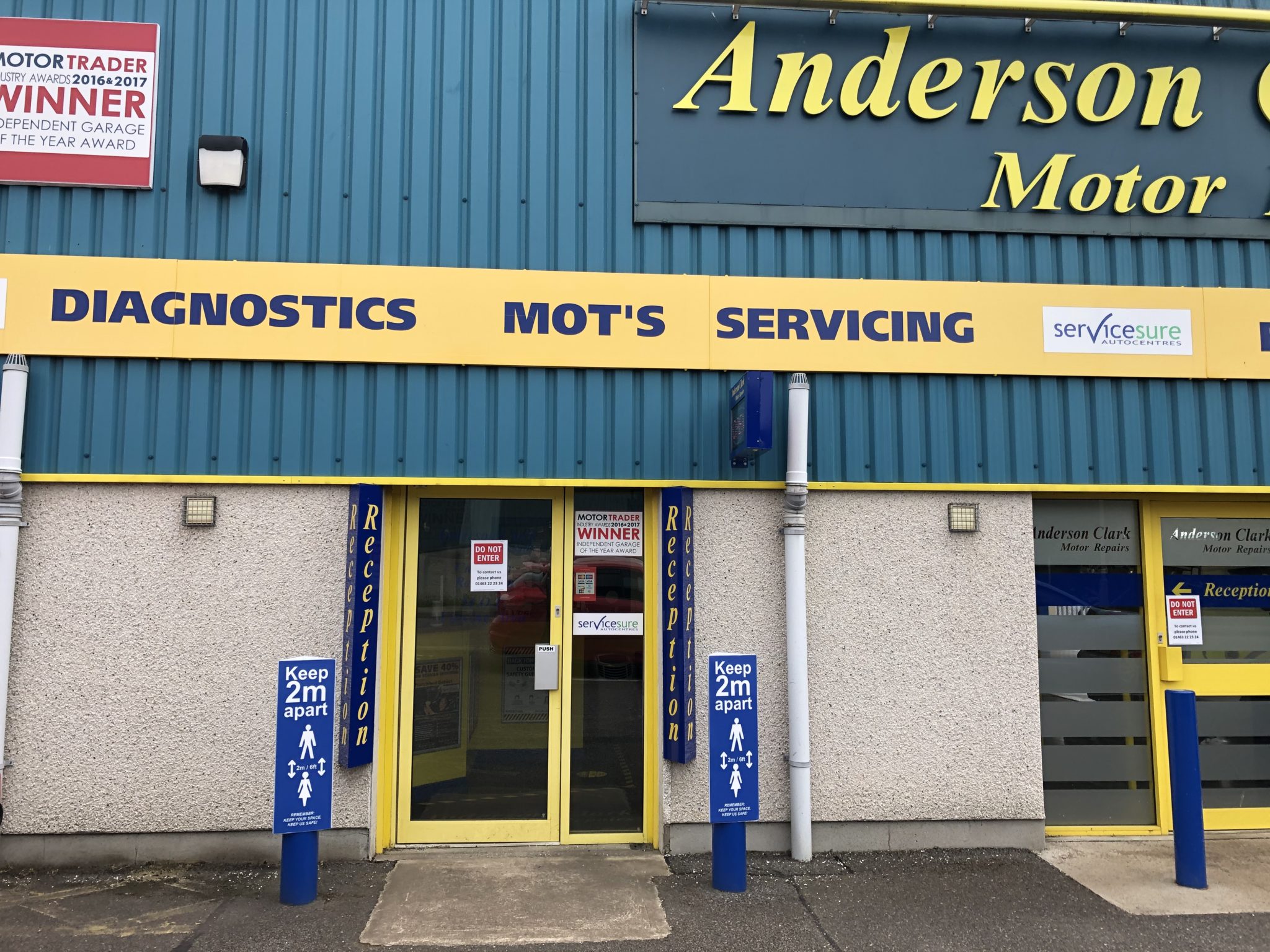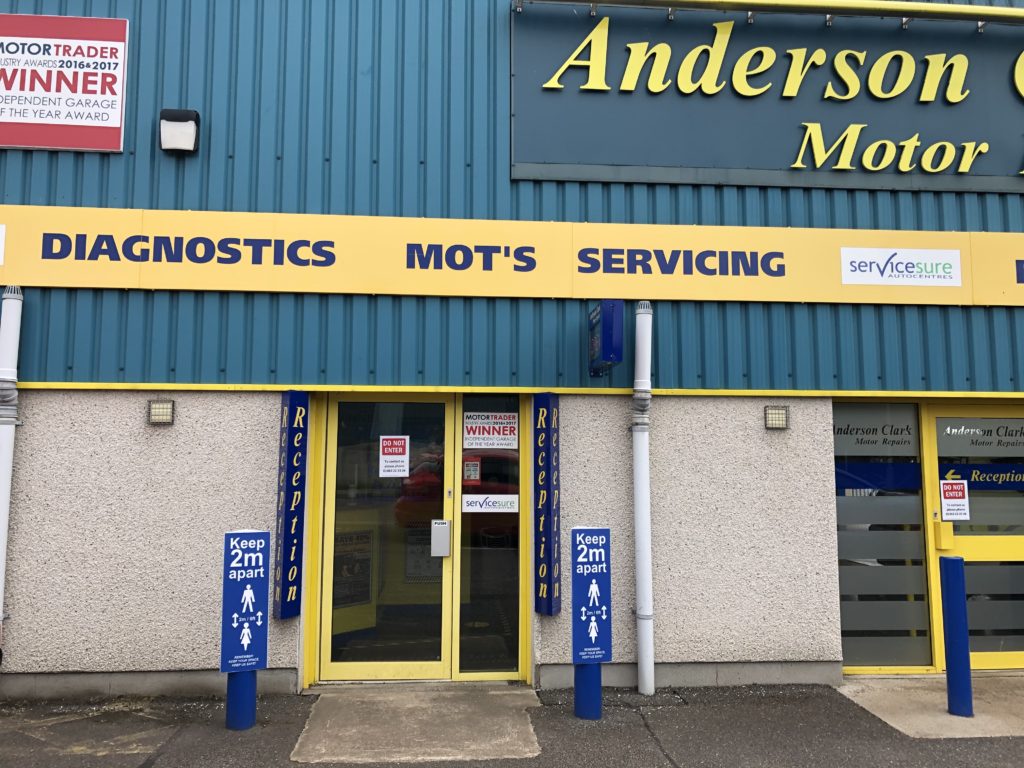 TMO: What signage are you displaying to help protect staff and customers from the risks posed by COVID-19 when they come on site?
GC: We have installed hand washing reminder posters and hand gel dispensers. Our reception access is currently closed to prevent any possibility of cross contamination between the reception team and customers, but our reception area is ready with social distancing signage and counter screens.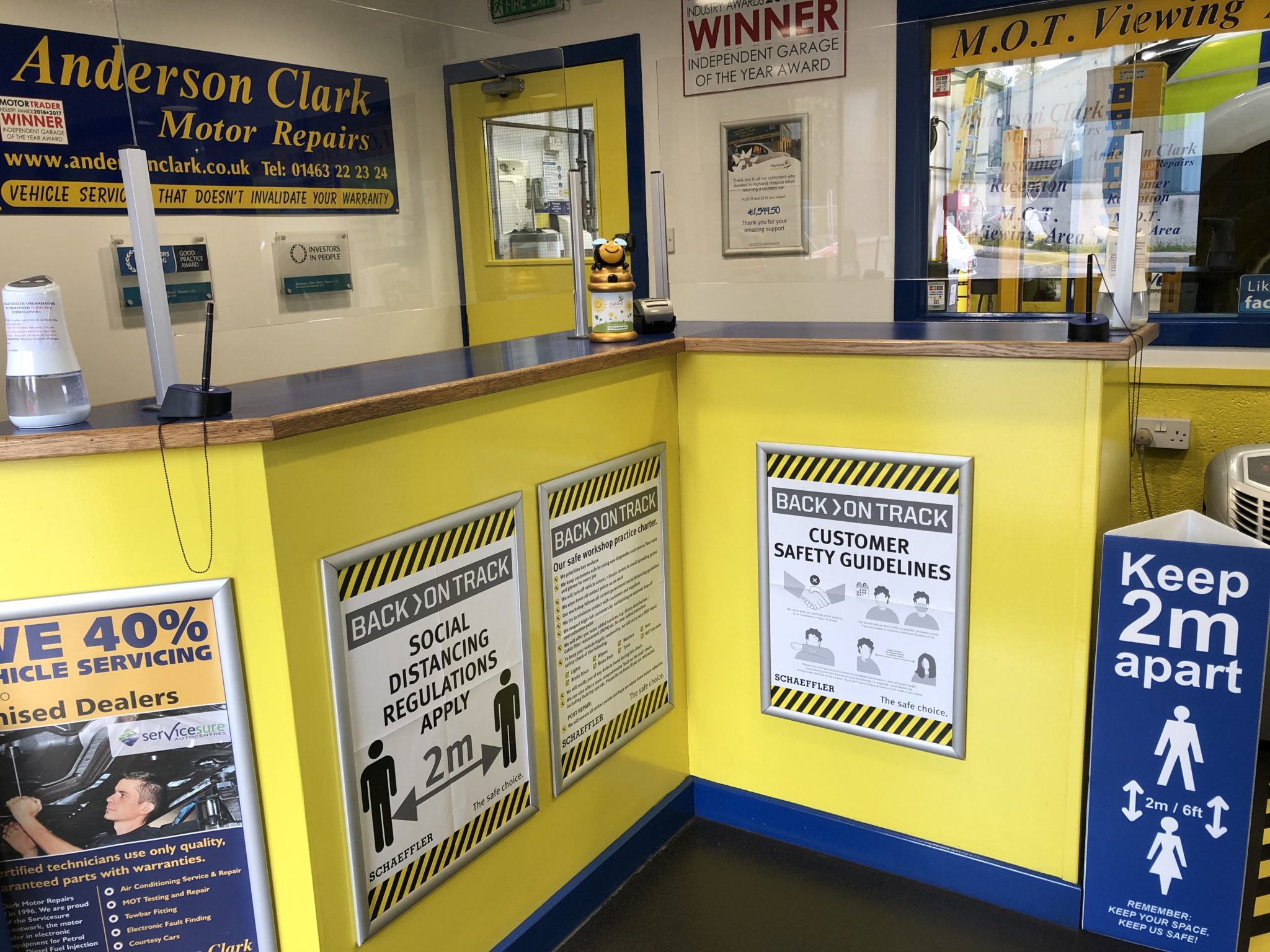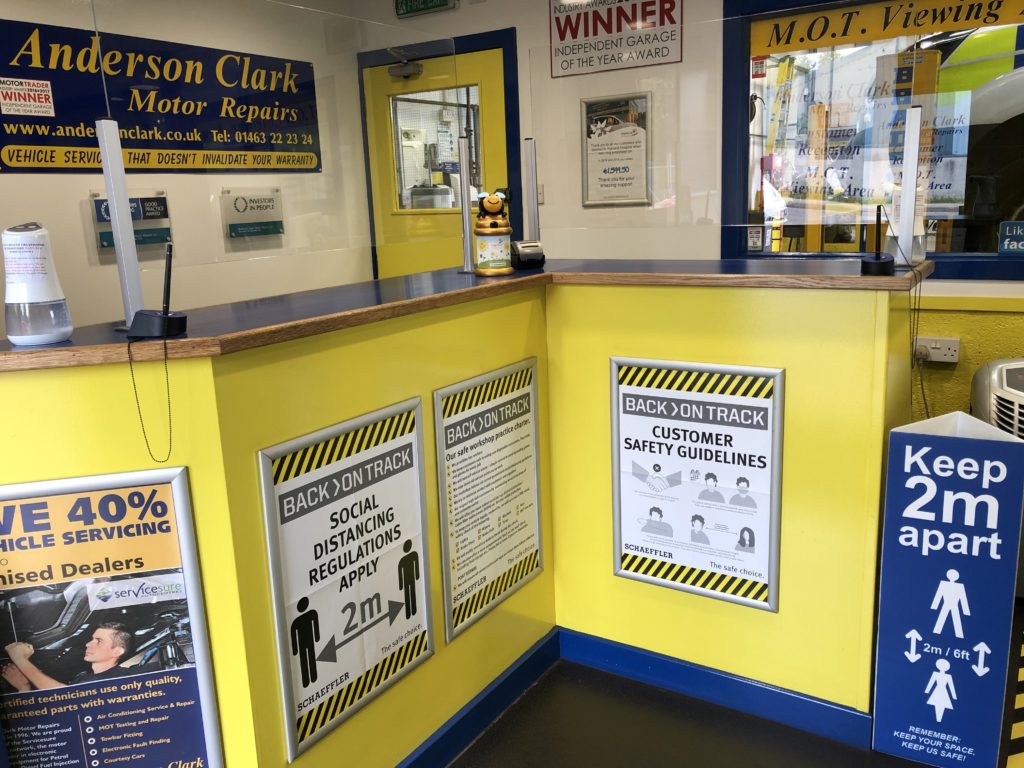 TMO: What training have you provided to your team to help them to adapt to the new way of working?
GC: We have purchased a car sanitiser system which all staff have been trained to use. As before, all vehicles have seat covers and steering wheel disposable covers fitted, and all-contact areas are cleaned prior to and after repairs – this was demonstrated to our team in a group session prior to reopening. All of our technical staff took the opportunity to use some of the lockdown period to do online training with Our Virtual Academy and completed the current annual MOT Tester training.
TMO: Have you seen a change in the commitment of customers to car maintenance, or have they kept to their existing MOT and servicing schedules?  
GC: Our reception team is spending much more time on the phone discussing customer requirements, and giving guidance on MOT testing in particular. We are currently not running with the full team at any given time, and are now booking in work six working days in advance. However, I have been pleasantly surprised at the level of MOT tests we are currently carrying out. I had imagined a real decline in MOT testing due to the ongoing MOT extension, but this is definitely not the case with us.
TMO: Do you offer courtesy cars to vehicle owners so that they do not have to wait on site whilst their car is being worked on? 
GC: During the lockdown period, our fleet of eight loan vehicles were put into storage and were all SORN'd to try and reduce costs a little. However, we now have them all back on the road to add to our customer convenience promises. In fact, every vehicle is put through a sanitisation process after use by a different driver to protect the next individual.
TMO: Are there any other ways that you are reassuring customers that it is safe to visit your business in the current circumstances?  
GC: As lockdown relaxes and moves to the next level, we will consider the possibility of opening our reception area, but in a controlled manner that our team will be comfortable with. We are all ready for that day and have signage in place to remind customers of the need to protect one another.
TMO: Going forward, what do you think will be the main challenges as you navigate the 'new normal'?
GC: I am very relieved that I am located in the Highlands of Scotland – there has been relatively low instances of COVID-19 in the area. I really do feel for our counterparts in a city location having to deal with this. From a business point of view, if we maintain our focus on customer service, I am confident that we will recover.
TMO: Thank you for your time Graham, and it has been a pleasure talking to you. 
Interview conducted in June 2020.