TMO Talks To

 Hayley Pells, Owner and MOT Tester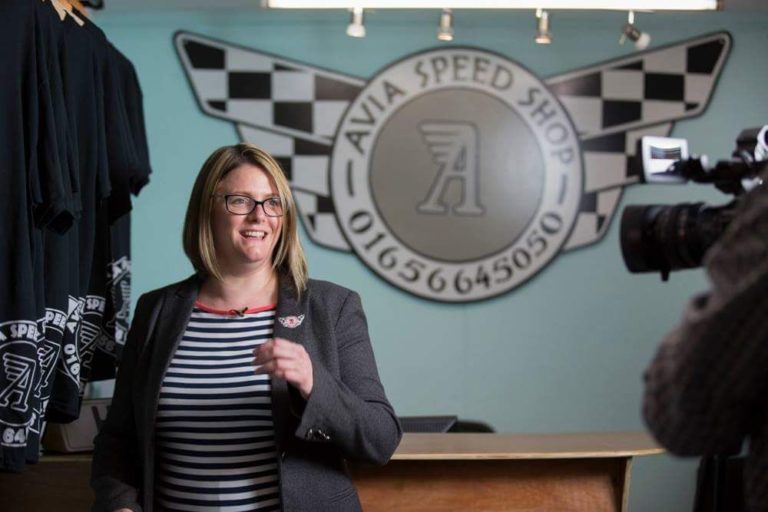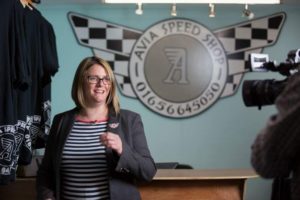 Based in Glamorgan, Avia Autos is a family-run business with ties to motorsport and the automotive industry dating back to 1967. Hayley Pells has been working at the business since 2006 after taking over from her father who built single seater racing cars.
TMO: How long have you worked at Avia Autos?
HP: I have worked at Avia Autos since it opened in our current premises 2006. Previously the business belonged to my father who built single seater racing cars. When I took over the business I moved away from manufacturing to servicing, repair and MOT testing. There is still a lot of my father's original influence in the workshop and this shows plainly in the amount of chassis tuning that we do which was his particular area of specialisation. I very much enjoy that we have preserved this skill within the company and passed this opportunity of knowledge to our younger staff that would otherwise not experience this aspect of our industry.
TMO: Why did you choose to work in the automotive industry?
HP: I have always enjoyed a deep interest in cars, my time in the RAF enabled me to enjoy this as a hobby, it felt like an ideal time to work in an industry I loved. I am the sort of person that cannot leave a puzzle alone.
TMO: What do you most enjoy about your job and your work in the service and repair sector?
HP: The automotive aftermarket is made up of such an interesting group of people, the sense of camaraderie is very similar to service life. The combination of physical challenge, team work and continuous communication and interaction makes for an interesting work day! Owing to my father's racing legacy we are privileged to work on fascinating cars, some of which are historically important, some are exotic, some are simply mind bendingly crazy.
TMO: What are your career highlights?
HP: Reaching my ten-year point was the first, the month we recovered financially after my unexpected sabbatical was the most memorable, my son was very ill shortly after his birth and had to spend a long time in hospital. The company had achieved accreditation for Investors In People shortly before he arrived. I credit that robust framework being in place and our team confidently applying that framework during such distressing circumstances as the reason the business survived this upheaval. I was incredibly proud to return to such an inspiring group of people after my absence.
TMO: What do you do to encourage more women to take up a role within a garage or the motor industry?
HP: Example! I also find an active and transparent continuous professional development plan encourages anyone to take up a role. Career progression is so important, I am always looking for someone to share a tour of duty with, not someone who is happy to stay put their whole life. Making the business gender neutral in every aspect also empowers women to not only start within the industry but to progress through it without their achievements being dismissed as a product of "women only" initiatives.
TMO: How many female staff work for you, and in what roles?
HP: We have four members of staff in total, two are female. I insist that everyone understands every role. It makes us highly agile, its not girls in the office and boys on the tools, my expectation is that every role is open to everyone and I find this also makes staff more mindful about the workload they create for others. We have recently opened a vacancy for a trainee and I was encouraged by the diversity within the applicants.
TMO: What do you think the main challenges will be for your business this year?
HP: Dare I mention Brexit? The uncertain is always difficult to plan for. Keeping up with the latest technology is important to us as specialists within our field. This planning has been exasperated slightly as much of our equipment is imported, the lack of certainty translates into the financial part of the planning as no one is sure what the impact will be. The general feeling of uncertainty can also impact our clients who may choose to be more conservative with their spending. We react to our client's needs quickly and are fortunate to have a varied skill set, I am confident we will be able to weather any storm.
TMO: What approaches do you use, or what events do you run to make female customers more at ease with using a garage like yours (e.g. customer/open evenings)?
HP: I go with the approach that all visitors should feel at ease at my workshop. I run "Motorist Clinics" for anyone interested in vehicle ownership and what their legal obligations are. As a clinic, it reacts to the needs of the participants, the most requested activity being to change a wheel. I insist that we perform this only using tools that would be available to the average motorist to demonstrate that it is possible and why this equipment in the car should be checked regularly. I do miss my tool box with some of the car manufacturer's ideas of tooling sometimes!
TMO: How does your business benefit from being accredited to The Motor Ombudsman's Motor Industry Code of Practice for Service and Repair?
HP: Our industry is completely unregulated, and I feel that not many motorists understand this. It is my belief that accreditation is of benefit to both sides of the fence, we have received great advice regarding dispute resolution. This is not an area we have experience in and I felt more confident having the tools in place if such a need ever arose. For our clients, I believe clearly displaying that they have an opportunity to address an independent body about a concern is reassuring.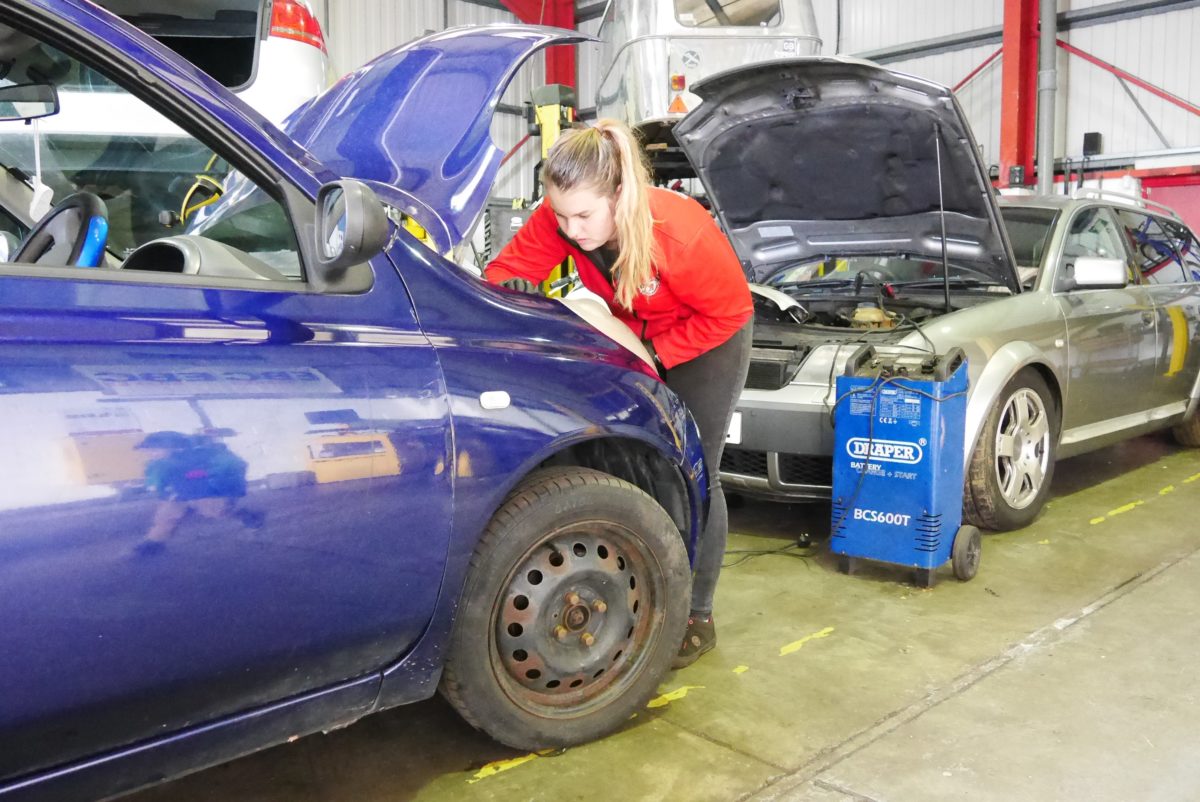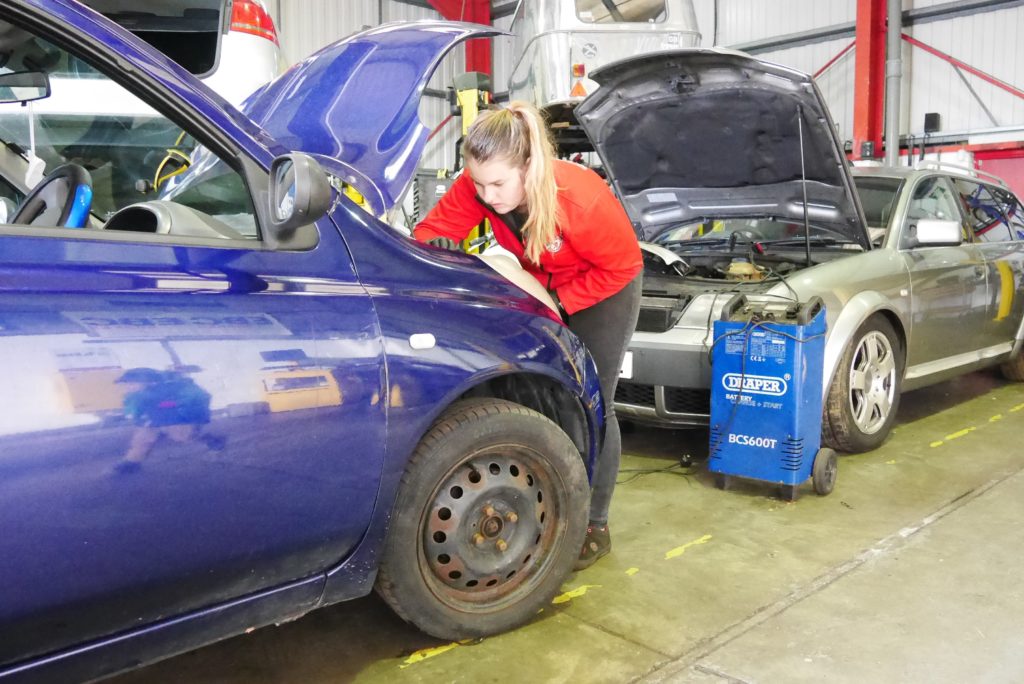 Interview conducted in conjunction with International Women's Day on 08 March 2019.