TMO Talks To

 Megan Worthington, Customer Relationship Manager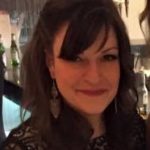 Based in Bury, Lancashire, Cartime is accredited to The Motor Ombudsman's Motor Industry Code of Practice for Service and Repair, which demonstrates that they are committed to the highest standards of work and customer care. They provide motorists with exhausts, servicing and tyre fitting, amongst other services.
TMO: How long have you worked at Cartime?
MW: I have worked at Cartime for four years this June. Time flies!
TMO: Why did you choose to work in the automotive industry?
MW: I've always had an interest in cars and driving, even from a very young age. This seems to be hereditary as my son is now twice as obsessed as I ever was! I started out as a Complaints Handler many moons ago – I figured I was quite easy going and would be able to calm situations whilst working in an industry which interested me.
TMO: What do you most enjoy about your job?
MW: I enjoy the variety of my role – no two days, customers or cars are the same. As Customer Relations Manager, I see some really tricky situations, but I enjoy the challenge of seeing them through to a positive conclusion. The laughs and the comradery in the motor industry are also second to none!
TMO: What are your career highlights?
MW: I started my motor career in a large multi-site dealership, but moved to an independent after the business closed and we were made redundant. When I started, I was one of three females working here amongst around 40 men. I came here on my own and started the Customer Service Department from scratch. I've worked hard to set up a fully functioning department, complete with processes, standards and a consistent, personal approach. I'm proud of how we look after our customers and how far we've come as a small independent garage to a swish, sleek car supermarket with a great reputation!
TMO: What do you do to encourage more women to take up a role within a garage or the motor industry?
MW: I think you have to be tough to be a woman in this industry. It can be hard to prove yourself and to gain respect in what is ultimately a man's world, but things are changing! We've recruited female technicians, as well as females in senior management and leadership positions etc, and we promote this across our social media channels. If you're keen, prepared to get your hands dirty, and keep your sense of humour, it's a great and interesting place to be.
TMO: How many female staff work for you, and in what roles?
MW: We have 22 female members of staff out of a total workforce of 74 people. They work in sales, servicing, aftersales, HR, accounts, finance and front of house.
TMO: What do you think the main challenges will be for your business this year?
MW: We are undergoing a massive and quick expansion this year, and are making our first ventures into becoming a multi-site operation. 2019 is set to be a big year for everyone involved!
TMO: What approaches do you use, or what events do you run to make female customers more at ease with using a garage like yours (e.g. customer/open evenings)?
MW: We have quite a strong customer-facing female presence throughout the business, so I would like to think any customers are already quite at ease right from walking through the door. Our finance team and service advisors are female, and we do find this helps to make any lone females feel at ease. We also introduce our new starters, and share our handover pictures via social media so our followers and potential customers can see that we have a diverse team and varied customer base.
TMO: How does your business benefit from being accredited to The Motor Ombudsman's Motor Industry Code of Practice for Service and Repair?
MW: We gain invaluable insight and support from The Motor Ombudsman. Their assistance in dealing with disputes is greatly received and can often help us to deliver an amicable resolution to any ongoing/difficult issues. We also benefit from the online training portal – this has been really helpful for our service advisors who have developed a deeper understanding of our obligations as a retailer of used cars.
Interview conducted in conjunction with International Women's Day on 08 March 2019.