TMO Talks To

Lee Monahan, Managing Director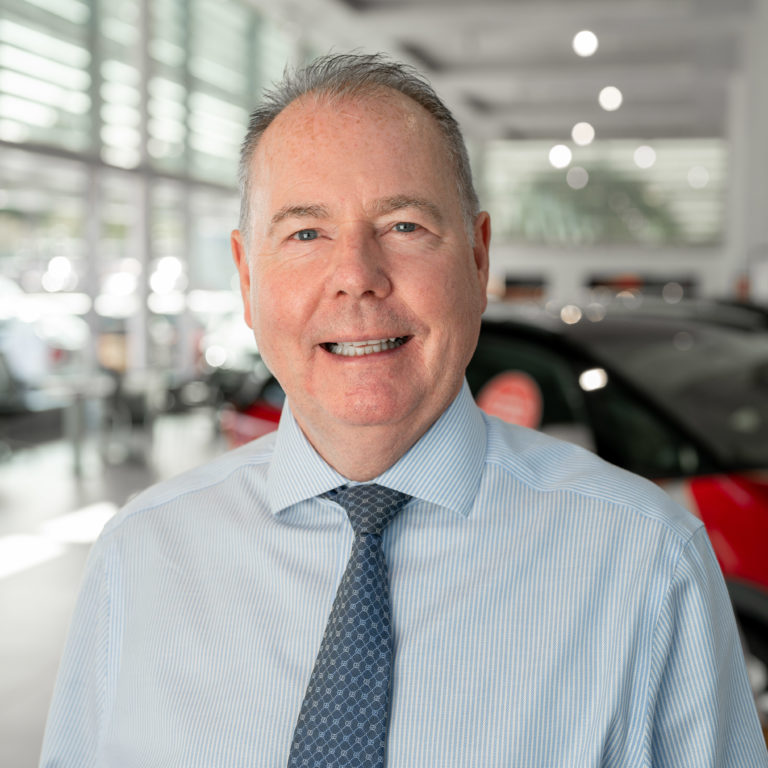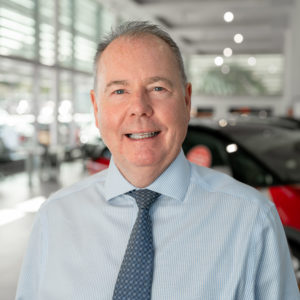 Crown Honda offers customers vehicle sales and servicing facilities at their dealerships in Hendon (North West London) and Bushey Heath in Hertfordshire.
We caught up with Managing Director Lee Monahan, after Crown Honda's Bushey Heath dealership won The Motor Ombudsman's 2021 Garage Star Award for the southern region.
TMO: How long have you worked at Crown Honda for, and what are some of your career highlights to date? 
LM: I have worked at Crown Honda for 43 years! I started as an apprentice technician, where I worked in the workshop for about 11 years. I then joined the service reception as a Service Advisor, and after some time, I was promoted to Service Manager, and became the Aftersales Director following this. This led to a management buyout by myself and my business partner Tim Dibbs in 2004.
One of the proudest moments in my career to date has to be winning four awards in one evening at the Motor Trader Industry Awards at the Grosvenor House Hotel in London.
TMO: Congratulations on your regional 2021 Garage Star Award for the South. Yourself and the team must be very proud of this fantastic achievement?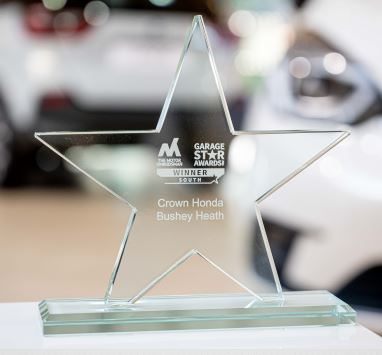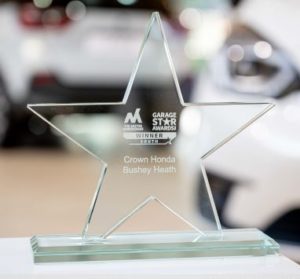 LM: Yes, we are extremely proud to win a Motor Ombudsman Garage Star Award. The ethos of our company has always been to provide great customer service, so to win an award that's been voted for by our customers, is a fantastic achievement. We were also delighted to be congratulated by Honda UK, and the trophy will take pride of place behind the reception desk at our Bushey Heath dealership.
TMO: How do you ensure that your team goes above and beyond to deliver the very highest level of customer service and work? 
LM: A high level of customer service stems from a customer centric approach so that we deliver excellence at every touchpoint. Good interpersonal skills, whether it be in the sales, servicing or parts departments, and every team member pulling in the same direction are all so important. Our employees play a crucial role in our business success, and we support them to make sure they are empowered to make their own decisions and take ownership of their work. We DON'T micromanage, nor is there any fear mongering.
In addition, Crown Honda and the team have always been able to adapt to the changing environment around us, and it's crucial to keep up with evolving customer expectations. This has never been more apparent than during the last 18 months as we navigated our way through the pandemic.
TMO: Your staff retention level is very high. What have been the key ingredients to this success? 
LM: Good communication is absolutely key, as is treating every staff member as an individual, not a number. It's equally about maintaining a great working environment for people. My business partner Tim and I have an open-door policy and are hands on day-to-day – we always want to do the right thing by our customers and teams.
We are fortunate to have several long-serving members of staff, with many having been with the business for over 20 years. There are also career progression opportunities for people within Crown Honda. For example, our Sales Manager for Crown Honda in Bushey – David Cook, joined in 2000 as a Trainee Sales Executive at our former branch in Watford. Keith Neville, our Service Reception Manager, started as a Service Advisor 22 years ago, and the list goes on…
In addition, we introduced the Danny Delucia Memorial Award in memory of a former colleague who sadly passed away in October 2020. This is given out every six months to a staff member who has done something exceptional within the business and will help keep Danny in our minds forever. We must not forget what he did for us – a true superstar!
TMO: What have been some of the main challenges for Crown Honda that you have had to overcome this year?
LM: This year, COVID has probably been the biggest challenge Crown Honda has faced. We have always been committed to keeping the business open, and to looking after our staff and customers in a safe environment.
At this present time, the supply of new vehicles due to the world shortage of semi-conductors is an issue, which means that people have to wait a little longer to get behind the wheel of a new car, although we do have models available for test drive, such as the new hybrid Honda HR-V which has just arrived with us.
TMO: What is your outlook for 2022 in terms of what you can expect?
LM: I think 2022 is going to be very positive for us. This is because we have adapted the business to meet the changing market and to manage customers' expectations. COVID has shown us that the customer journey has changed.
Throughout 2021, we have had an excellent marketing strategy that has helped get customers to us in the first place. We owe a lot of our business success to our marketing efforts. For example, we are supplying more cars online to customers this year and expect to sell even more on the Internet in 2022, while still maintaining the personal Crown Honda customer experience. Most of the customers that do buy a car online still come to the dealership to collect it at the end of the transaction.
TMO: How have you adapted your business to accommodate the increased demand for electric vehicles (EVs) and hybrids?
LM: With Honda UK's commitment that the entire range will be electrified by 2023, charging points have been installed at our dealerships, and all technicians have been trained to work on the new EV technology. We have tried to get ahead of the game, as electrification is with us! The Honda e has sold very well, and it helps to be right near London, as it's a nice city car. Hybrid and electric are definitely the way forward.
TMO: What do you expect to be your best-selling model next year?
LM: I think it will be the hybrid Honda Jazz, which has been out a year and a half now. The Jazz is our best-selling car.
TMO: What were the main reasons for becoming accredited to The Motor Ombudsman's Motor Industry Codes of Practice?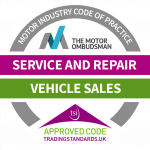 LM: Accreditation to The Motor Ombudsman's Codes of Practice is a franchise standard stipulated by Honda UK. Being signed up to The Motor Ombudsman's Codes means that if a customer is not happy with a dealership or manufacturer regarding an issue with their vehicle, there is an independent body to go to, which allows both parties to have a good understanding of each other's viewpoints. Having an impartial body on hand works extremely well and helps to maintain a positive long-lasting relationship with customers.
TMO: Is there anything else you would like to add? 
LM: Yes, I would like to thank our customers who took the time to nominate us in the 2021 Garage Star Awards, as well as the Crown Honda team for their continued support in delivering customer excellence.
TMO: Thank you for your time Lee, and congratulations once again on winning a Garage Star Award.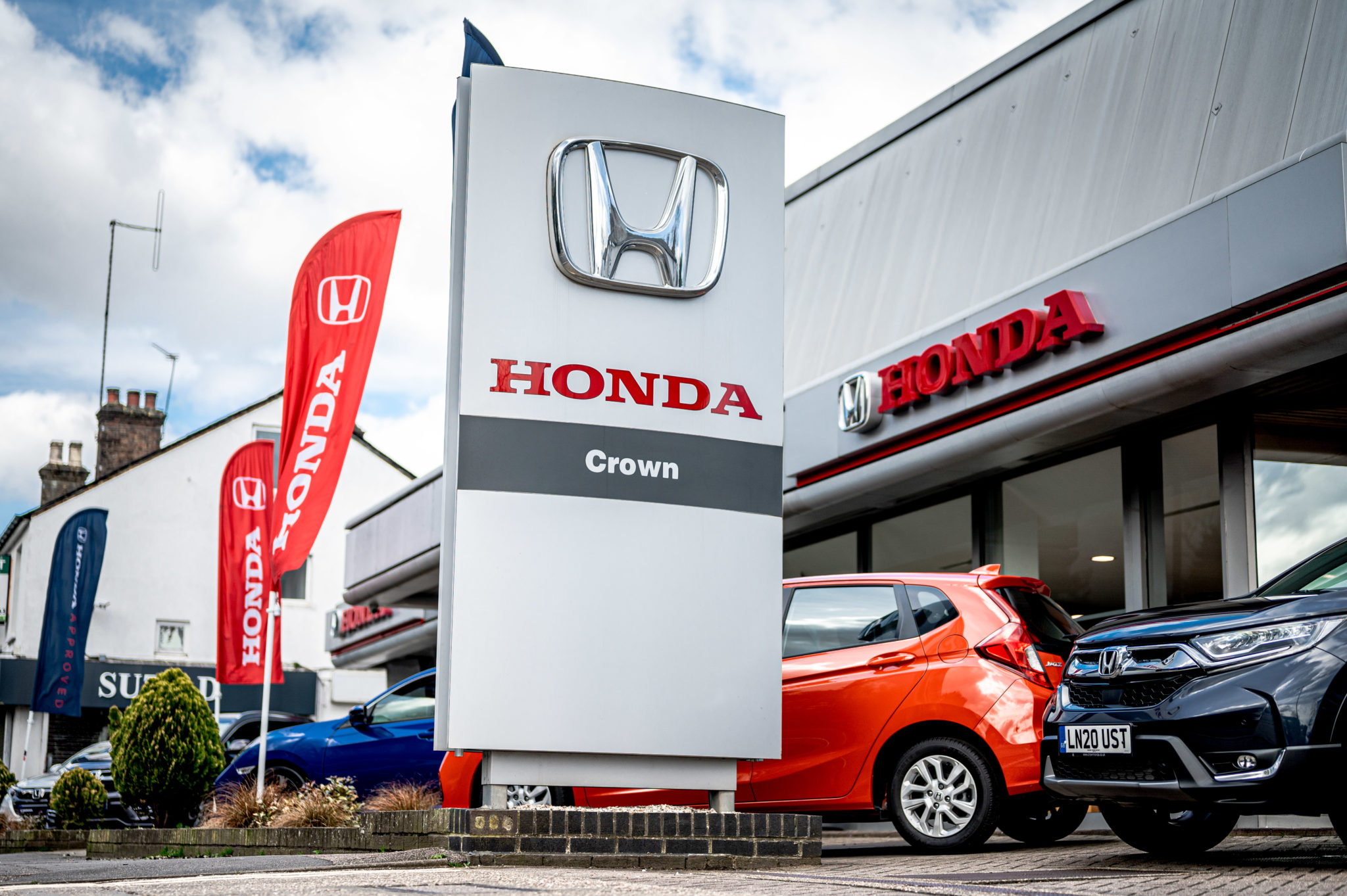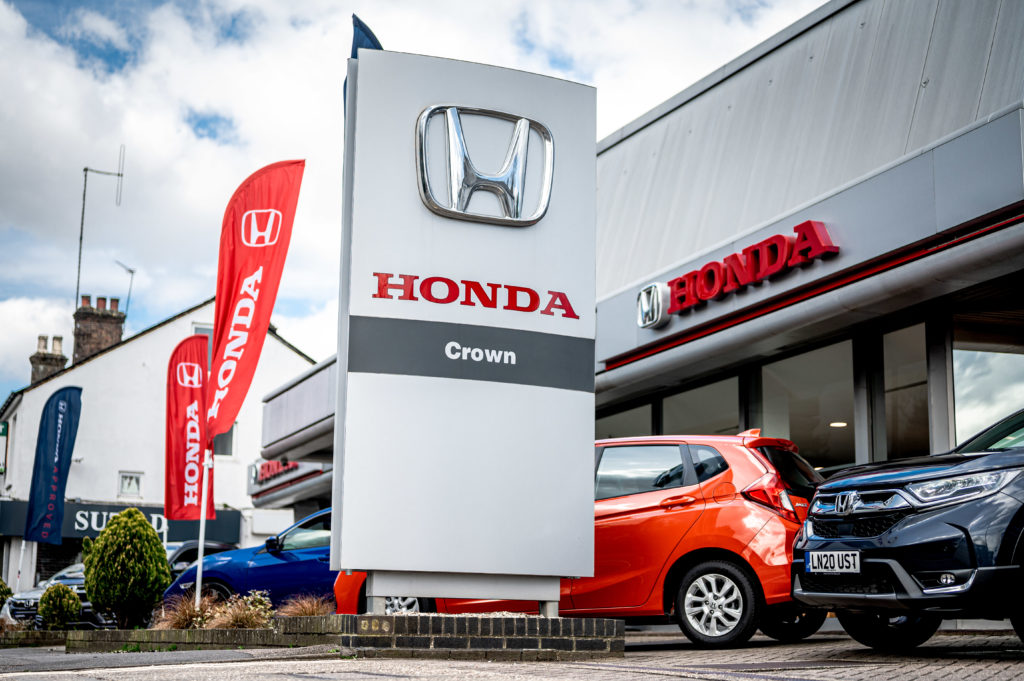 Images courtesy of Crown Honda.
Interview conducted in November 2021.