TMO Talks To

 Glenn Harrison, Director 
Quayside Tyre & Service Centre in Douglas on the Isle of Man offers full vehicle servicing for all makes and models, as well as the largest supply of car and van tyres on the island. We caught up with Director Glenn Harrison to find out more.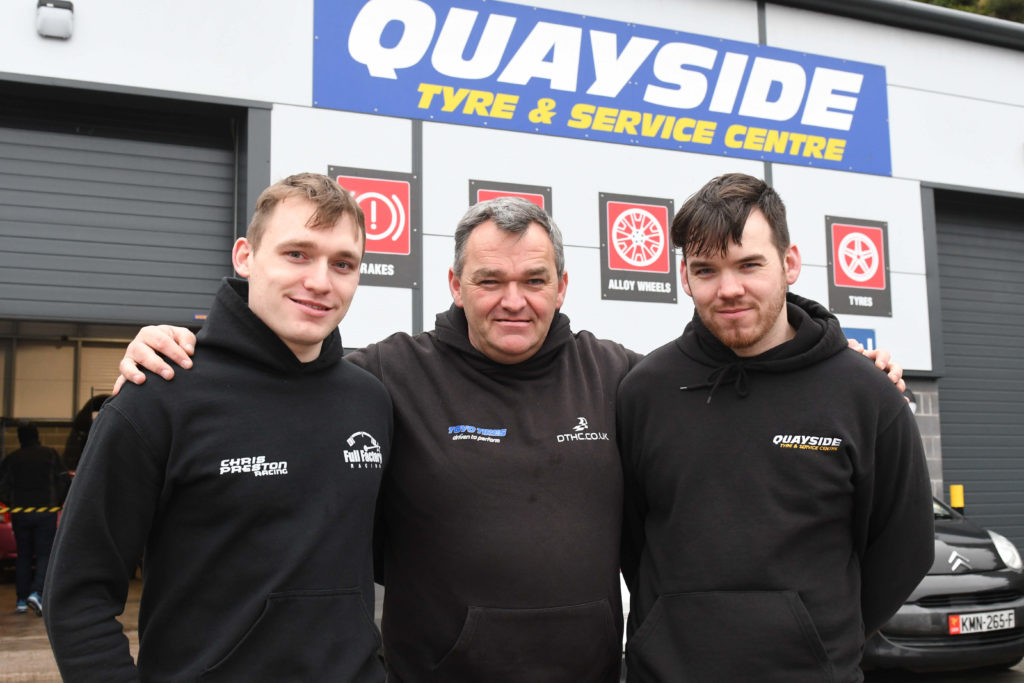 TMO: What makes Quayside Tyre & Service Centre stand out from the competition?
GH: I think our core value at Quayside is our customer service, and this is something we pride ourselves on. We want our customers to feel at ease whenever they need to visit the garage. Gone are the days of the stereotypical male dominant environment. Also, as we have now moved to a purpose-built facility, presentation and first impressions are key. This is also at the forefront of our business as we are regularly complimented on our appearance, from uniform, the workshop and even the customer toilets!
TMO: How long have you worked at Quayside Tyre & Service Centre?
GH: I have been at Quayside almost from the start in 2010. Dean (my father) opened up the business with help from a very experienced friend in the automotive industry. I started off as a young apprentice, firstly on the tyre fitting side and eventually going through the four-year NVQ mechanical apprenticeship course. Towards the end, my brother (Nathan) had a very serious motorcycle accident in 2015, resulting in both my Mum and Dad having to spend a lot of time in the Royal Hospital, Liverpool with him. At the time I was thrown in the deep end and had to basically step up and run the day-to-day business. From then on, I have been able to build on my self-confidence when dealing with both staff and customers.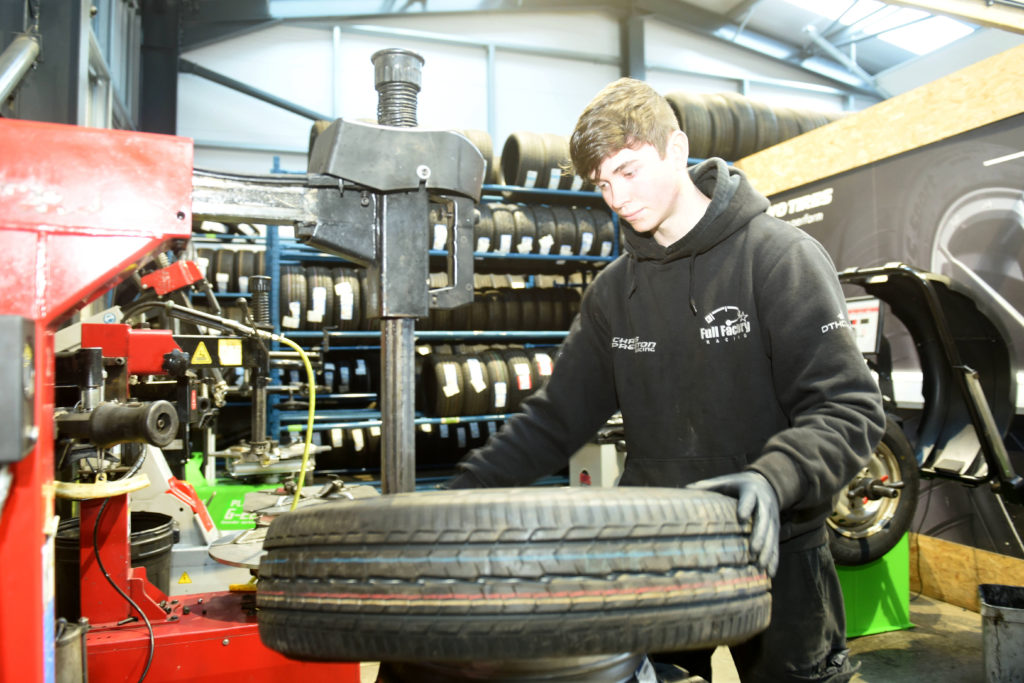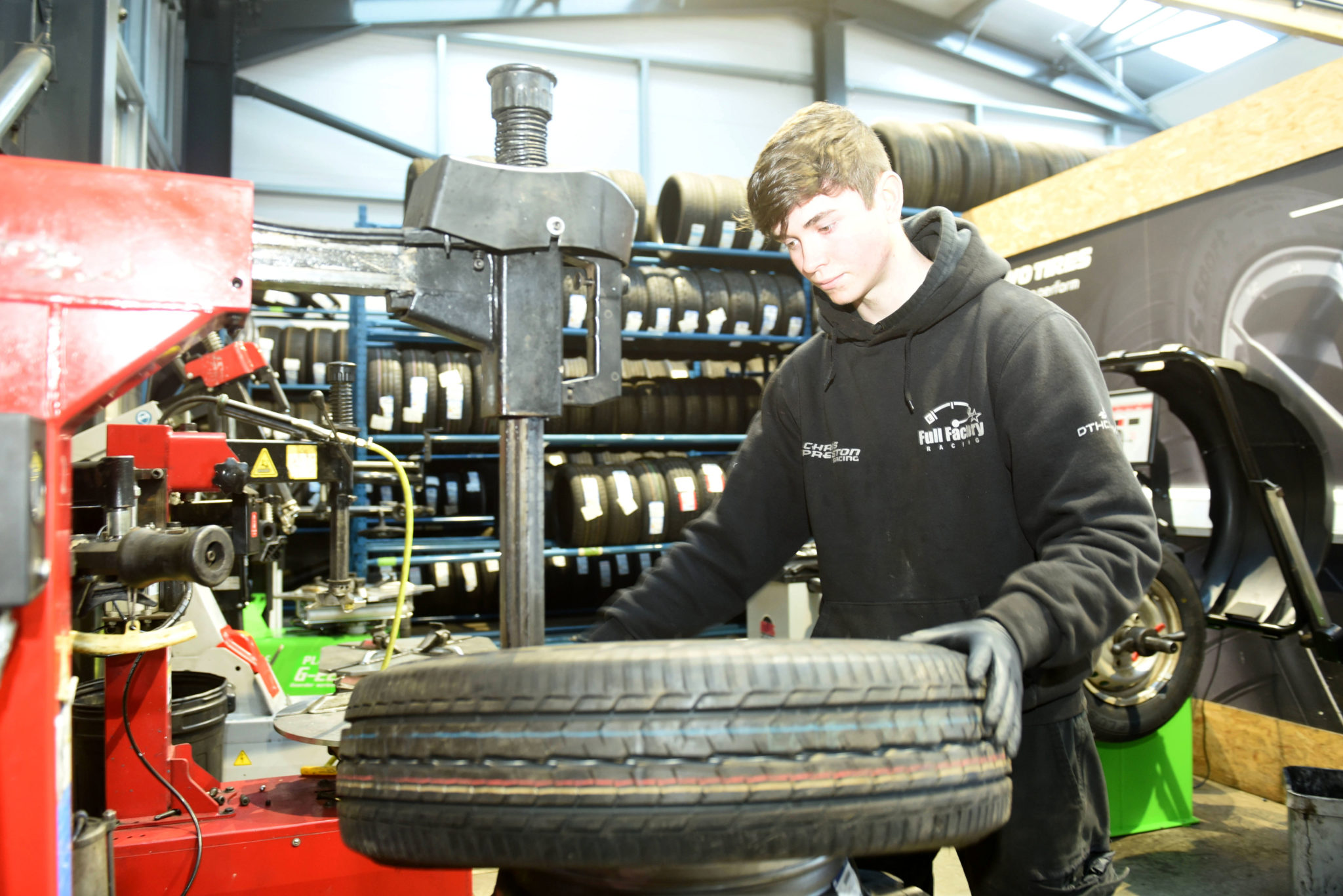 TMO: Why did you choose to a career in the motor industry?
GH: When I left school, I wanted to be a motorcycle mechanic. I struggled to find any dealers or independents willing to take on an apprentice so I went in to plumbing to learn a trade (I did not enjoy it!). In 2010, when Quayside opened, I was given the opportunity to work within the motor industry. I took it and haven't looked back since!
TMO: What do you enjoy most about your job and your working in the automotive sector?
GH: I enjoy where I work. Some people may tell you otherwise, but as a small family business, we have a good team around us. My brother Nathan and I have a really close relationship, thereby making it easier to work together and run the business. Not a lot of people do, but I like getting up to go to work which I think is a really good feeling to have! Also, I think when you provide a professional service and you receive good feedback from customers, be it in person, on social media, or even via a recommendation, this gives us great satisfaction.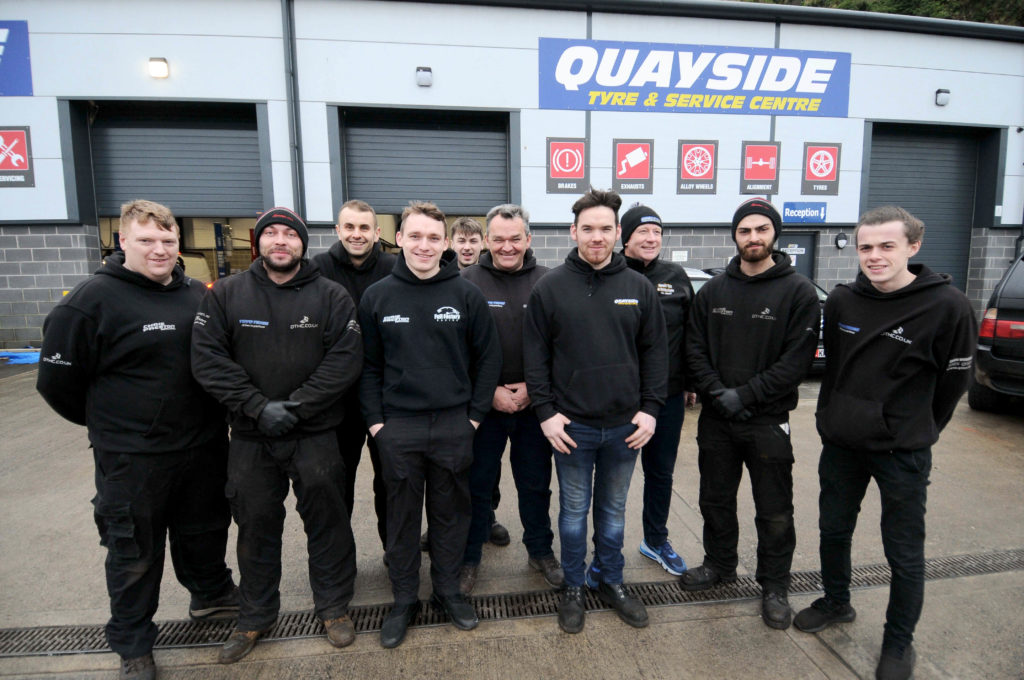 TMO: What are your career highlights?
GH: I feel as though I am still very young within the industry and still have a lot to offer, but being a small independent family business, we have grown from strength to strength. Quayside started off in a small three-bay workshop and have now grown into an eight-bay purpose-built facility with a secure compound for over 20 vehicles. I feel proud that we have built a loyal customer base and a trusted business. Quayside was also a finalist in the 2018 Isle of Man Awards for Excellence.
TMO: What do you think are the biggest challenges facing Quayside Tyre & Service Centre?  
GH: The biggest challenges we currently face are rising costs and staffing. The majority of experienced technicians are now leaving the trade, giving way to the up and coming young person. Unfortunately for the automotive industry,y I don't think it is recognised or regulated highly enough for the skills required, especially with technology advancing so much with vehicles. This means it is not a very attractive job for the younger generation. At Quayside, we provide in-house training and invest in the latest equipment to keep us up to date.
TMO: What approaches do you use, or what events do you run to make customers feel even more at ease when coming to your garage?
GH: As I mentioned before, we pride ourselves on customer service, honesty and transparency. Our technicians now also take a short video showing any defects and faults with a customer's vehicle. This is then sent to them via text or email to view so they can see the fault with an explanation, as well as the cost to rectify the issue. Coming soon is the new Quayside App for smartphones, making it even easier for customers to engage and communicate with us.
TMO: Do you sponsor any teams or local community initiatives?
GH: Yes, we sponsor a local football team (Union Mills FC) and their kits, and have done for the past few seasons now. The club celebrates 100 years this year which is nice to be a part of. We donate a lot of raffle prizes and vouchers to local charities throughout the year. There are too many to mention!
In addition, Quayside is a supporter of Nathan Harrison Racing. Nathan is a 21-year-old motorcycle racer who won both main races (Junior and Senior) at the 2019 Manx Grand Prix on the famous Isle of Man mountain course. This brought a lot of exposure to the business which will only get bigger as Nathan moves on to the Isle of Man TT this year.
TMO: How does your business benefit from being accredited to The Motor Ombudsman's Motor Industry Code of Practice for Service and Repair?
GH: Accreditation to The Motor Ombudsman gives our customers the confidence that we will provide a professional service and work to the highest standard. The automotive industry has been given a bad name over the years as it is so undervalued and unregulated. The Motor Ombudsman's Motor Industry Code of Practice for Service and Repair should make the customer aware that we will only deliver the best possible service. Should we have a dispute for any reason, The Motor Ombudsman also offers an independent review.
TMO: Thank you for your time Glenn, and it has been a pleasure talking to you.