TMO Talks To

 Simon Graeme, Founder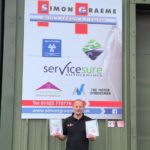 Established over 17 years ago, Simon Graeme Auto Service Centre, based just off the A59 near to Hampsthwaite in North Yorkshire, is an independent garage serving Harrogate and the surrounding areas. Operating from modern, fully-equipped premises with the latest diagnostic equipment, they are able to carry out Class 1 and 2 MOTs, and repair and service vehicles up to 3.5 tonnes including class 4, 5 and 7, in addition to motorhomes and large camper vans. Simon Graeme Auto Service Centre won The Motor Ombudsman-sponsored 'Extra Mile' customer service trophy at the 2019 Servicesure 'Autocentre of the Year' awards.
TMO: When and why did you decide to establish Simon Graeme Auto Service Centre?
SG: In 1992, I was made redundant from Fishers of Harrogate where I had served my Apprenticeship from school. We were a Lada, Suzuki and Proton dealership, and the owner of the business had been forced into liquidation. It was at this time that he asked me what my future plans were, so I explained that I would like to one day run my own garage.
TMO: How many members of staff do you employ, and does your business specialise in any particular areas?
SG: We have nine members of staff. We have a great team of technicians, and our customers love our reception staff! For all makes and models, 4x4s and hybrids etc, we specialise in several areas, which are namely servicing and MOTs, wheel alignment (including setting up race cars), air conditioning and brake disc skimming.
TMO: Why did you choose to work in the motor industry?  
SG: I was very lucky at school – I joined a karting club. I therefore started racing at the age of 11, and spent all my time after school building and maintaining the karts with my school teacher, who to this date, remains a great friend and mentor! Through his guidance and support, I became the British Kart Champion for two years. From this, I moved on to repairing cars, and was lucky enough to get an Apprenticeship…the rest as they say is history.
TMO: What do you enjoy most about your job and your work in the automotive sector?
SG: I love the challenge and the unknown of what's happening next. We never stop learning from one day to another. Importantly as well, I still enjoy fixing cars, so I'm very hands on in the garage.
TMO: What are your career highlights?  
SG: My career highlights have been building the new workshops, updating the reception area and watching my business grow. I've also had the opportunity to reinvest the things I've learnt to improve my organisation and staff. Also, without a doubt, winning the 'Extra Mile' customer service trophy at the 2019 Servicesure 'Autocentre of the Year' awards, and being the runner-up Garage of the Year for the North East, was a real honour. It's a real boost personally, and it's always nice to be recognised for your hard work.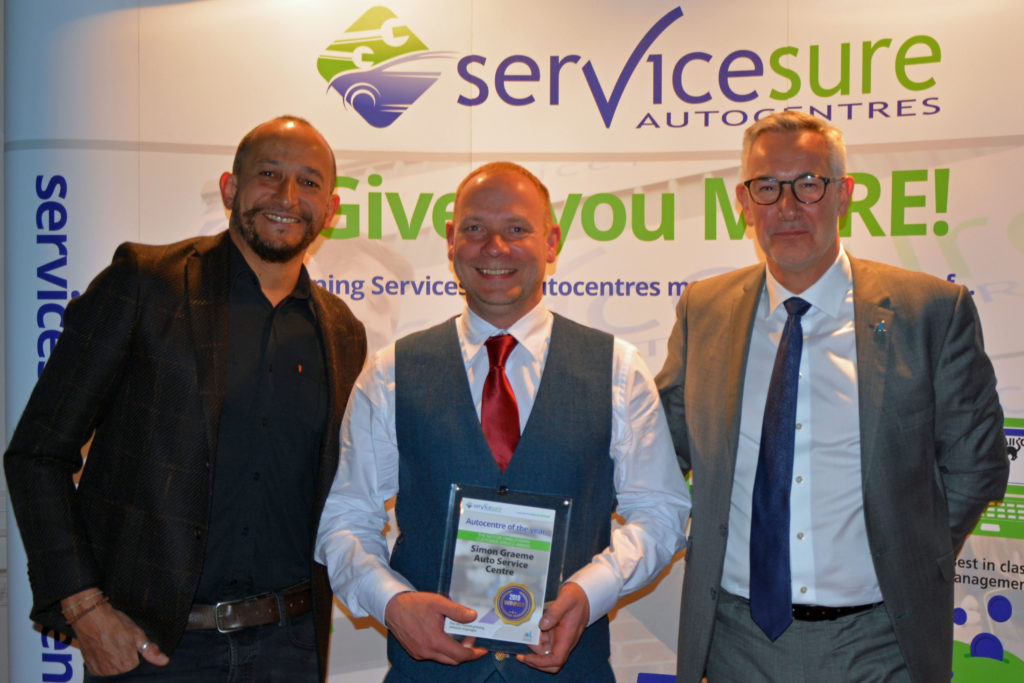 TMO: What do you think are the biggest challenges facing your business?
SG: There's a massive shortage of skilled people coming into the motor trade. We always try to keep apprentices coming through, but this is a real problem that the sector is facing.
TMO: What approaches do you use, or what events do you run to make customers feel even more at ease when using your business?
SG: We have a stand at our local shows (Ripley and Birstwith), where our customers can come and see us informally for a brew and a chat. It's also useful for gaining new customers and business contacts. In addition, at the garage, we run ladies nights covering basic car maintenance. Our female customers really enjoy this, and we always receive a lot of positive feedback.
TMO: How does Simon Graeme Auto Service Centre benefit from being accredited to The Motor Ombudsman's Motor Industry Code of Practice for Service and Repair?
SG: For our business, the benefit of being accredited to The Motor Ombudsman is massive. It ultimately gives all of our customers peace of mind, and support should we need it, to help resolve any issues. I believe that all garages should be encouraged to have this accreditation. People still need that added reassurance when they take their vehicles to a garage to be serviced or MOT'd.