TMO Talks To

 Ian Robertson, Managing Director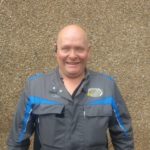 The Garage (Whitburn) Limited is an award-winning independent garage that was founded nine years ago in West Lothian, Scotland. We spoke to their Managing Director, Ian Robertson, to find out more about the business.
TMO: How long have you worked at The Garage (Whitburn) Limited?
IR: I have worked at The Garage (Whitburn) Limited from the beginning, when my wife and I launched it after buying the previous business and premises in October 2010. From the very start, it's been family-run. My wife Catriona helps to manage the garage, my son is full-time, and my daughter sometimes works here when she's not busy with her university studies. We currently employ four full-time members of staff and two part-time employees.
TMO: What encouraged you to work in the motor trade? 
IR: I have always had an interest in cars. I also grew up around my dad's scrapyard and I helped him to build his own garage and MOT station. In addition, I gained my MOT tester qualification to assist when needed. In addition, designing, building, fixing, and driving a stock car has always been my hobby. Diagnosing, repairing and increasing the performance of your car is what you're always learning to do as a racing driver.
TMO: What are your career highlights to date? 
IR: I completed a four-year Electronics Apprenticeship designing radars for the Ministry of Defence (MoD), and through that, I gained an HND in Mechanical and Electronic Systems, progressing to a design engineer for the following six years, before being made redundant.
I then changed direction and joined the semiconductor industry, where I worked in the maintenance department and electronics, as this paid more money and required similar skills to that of a mechanic. I did this for 10 years and rose through the ranks to the position of European Service Manager. However, this industry unfortunately declined in Scotland because manufacturing was cheaper in Asia.
When I was looking for another position, my father still had his garage and MOT business, but became unwell, and I went to help in his garage for two weeks. This turned into three years, during which time I worked on improving and expanding the organisation from a one-man band to a team of three people. I then left in 2010 to launch The Garage (Whitburn) Limited and developed a two-bay workshop and MOT station with two members of staff. Since then, we've tripled the size of our customer base.
I've also completed an IMI Qualification and Level 3 IMI certification. Furthermore, our business has achieved IMI certification to carry out work on electric and plug-in hybrid vehicles. I'm also very proud to say that we have received business awards for our customer care, services and community efforts.
TMO: What is the customer catchment area for your business? 
IR: It's primarily West Lothian – in the Central Belt of Scotland. It's a good area that we're in, and there has been lots of housebuilding over the years, with further construction planned. We are situated close to a junction of the M8 motorway, which provides good links to both Edinburgh and Glasgow. This means that lots of people have moved into the region, which gives us the opportunity to acquire new customers. At the same time, we have seen an increase in competition, as there has been a rise in the number of garages that local motorists can use.
TMO: How has your experience of stock car racing influenced the way that you run the garage? 
IR: I adopted the approach of running a stock car racing team to my business. To have a chance of winning the race and championship, you need a good team of mechanics that you can trust, you need good parts, and to be able to fit them right the first time. This means that, in order to succeed when you're running a garage, everything has to be good, such as your MOT station, the diagnostics, the car park and the customer reception etc.
TMO: What do you enjoy most about your job?
IR: It's a different kind of challenge, and it has been nice to see my business grow. I'm also pleased to say that customers who visited us on the first day that we opened are still coming to us for their servicing and repairs. I make a point of telling the staff that these individuals have been with me from day one which makes them feel special when they visit us.
TMO: Your business is very active in the local community. Please explain how you help others.
IR: Since the start of the business, we have been committed to giving back to the community where we live and work. We focus our advertising around local activities, and we give donations, resources, support and time to increase brand awareness. We were very keen to have a recognisable logo and gave ourselves a badge, and ensured that it was seen everywhere. This meant that people started to know about us from the very start, and we put our logo on our courtesy cars. In addition, we sponsored the local football and gymnastics clubs, and provided branded bags filled with goodies for children at a swimming gala. This worked really well, as the parents of these children often had two cars, and the kids also wore the bags at school, so it was an effective marketing strategy.
We support the local Gala Committee with their civic week activities and parades, and in December, we play the role of Santa and run a Santa Sleigh Tour, which everybody loves. This means that during the festive season, we travel around 800 to 1,000 miles in a three-week period. Through donations (e.g. shortbread fingers from the local bakery), we give gifts to kids that are ill, to people in hospital and to the elderly. It puts a smile on everyone's face – none of our activities are age specific. It's a win/win to help others and to help spread some cheer at Christmas, whilst thanking our existing customers and providing the opportunity to gain new ones.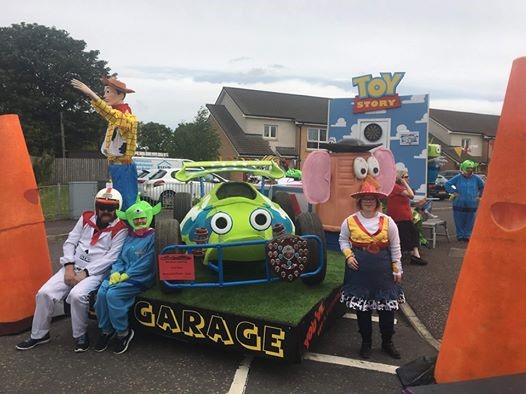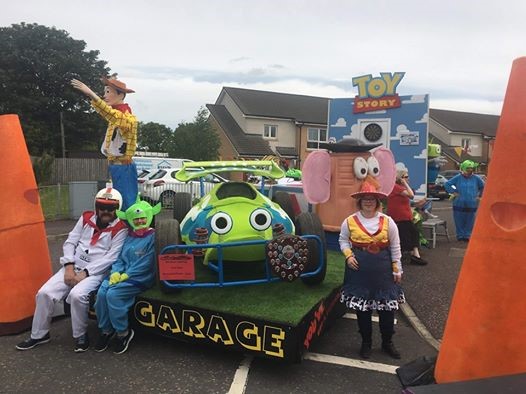 TMO: What do you think are the main challenges facing your business? 
IR: I think the biggest challenge is the rising cost of overheads, which includes waste management i.e. disposing of things like oil and cardboard. Customers also don't recognise the significant technical costs associated with running a garage. In addition, there is a need to encourage vehicle owners to ask more questions when they phone up for quotes as they assume that all businesses use the same components and do the same work before making their decision based on the price.
We let people know that there are three different levels when it comes to the cost and quality of parts i.e. budget, medium and manufacturer (OEM) – like you would find at a dealer, and therefore, we say to consumers to ask as to what type of parts the business is quoting for.
The other challenge is that we would like to pay our staff more – managing wage and staff training costs is hard and it's difficult to retain people, but that being said, our staff turnover is very low. I think that in the motor trade, customers aren't willing to pay more than they do, as there is still this common perception that they shouldn't spend more than a certain amount.
TMO: Apart from the end-of-month pay cheque, what incentives do you offer staff? 
IR: We do have a dedicated budget that we set aside every year for the training of staff. We also created a staff area with kitchen and washroom facilities, plus comfortable seating. In addition, we regularly make hot and cold lunches for our team and visitors.
TMO: Do you service and repair electric and plug-in hybrid vehicles?  
IR: We are proud to say that we are the only independent garage in West Lothian that is capable of accommodating these alternatively fuelled vehicles (AFVs). Two of our mechanics have done the required qualifications, and a third is currently on a course as we speak.
TMO: How have you had to adapt your business to handle AFVs? 
IR: We spend money every year improving the workshop, and we have kept up to speed with the changing face of the industry. For example, we now have five separate diagnostics machines and there are lots of add-ons every year that we have to buy, as cars get increasingly technical.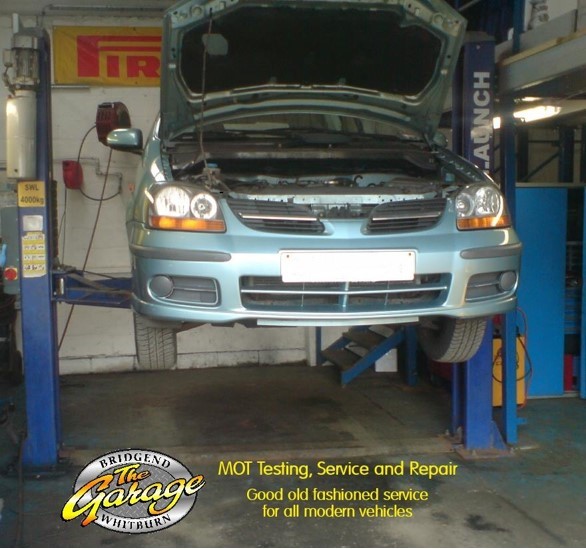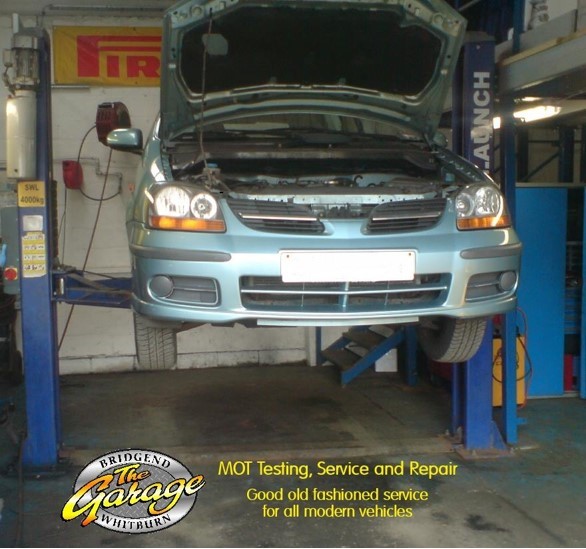 TMO: What approaches do you use, or what events do you run to make customers feel more at ease when coming to your garage? 
IR: Customer care is at the heart of our business, and we provide every vehicle owner with the most helpful and the least stressful experience possible. We ensure a warm welcome from our friendly and helpful team, to comfortable customer facilities, secure car parking, customer toilets and complimentary tea and coffee.
We also run basic car maintenance workshops, for five to six nights a year, for around 10 to 15 people at a time, and they are non-gender specific. The workshops aim to increase customer car knowledge and build trust with our business. They cost £10 to attend, which includes refreshments and a goody bag containing items such as screen wash, a mug, an ice scraper, and a Forte engine treatment chemical. Feedback from workshop participants has been excellent, and more information on our events can be found here.
TMO: What benefits does accreditation to The Motor Ombudsman's Service and Repair Code offer your business?
IR: It helps us to direct the business and keep up-to-date with things. From the customer's point of view, they can look at The Motor Ombudsman certificate on our wall, and it shows that we are effectively following the rules of the trade, thereby giving them the reassurance that we are a business that they can trust. Also, we always like to receive any feedback from audits, which allows us to constantly improve what we do.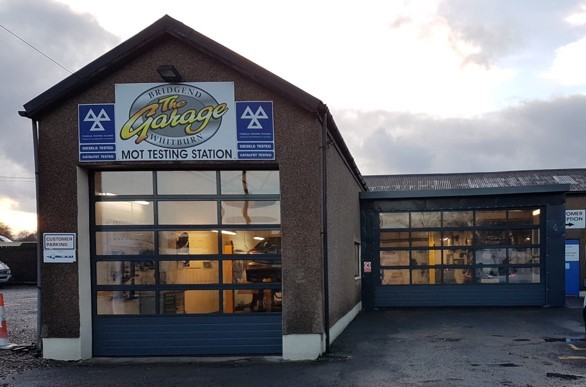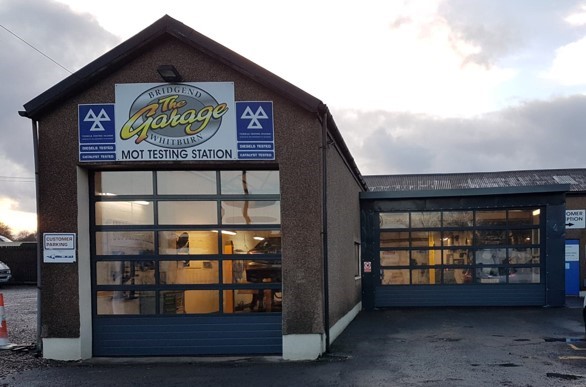 Q&A conducted in July 2019.