TMO Talks To

 Elle-May Wills, MOT Tester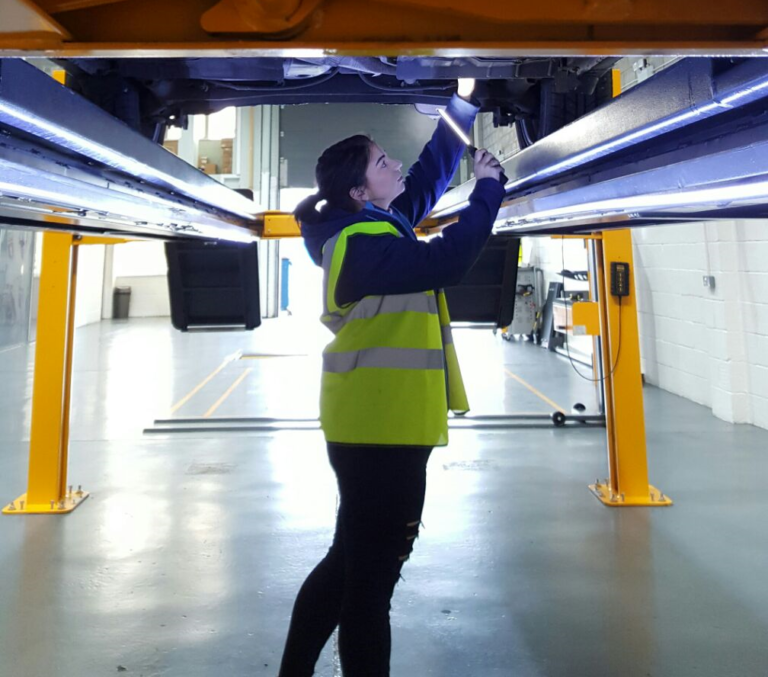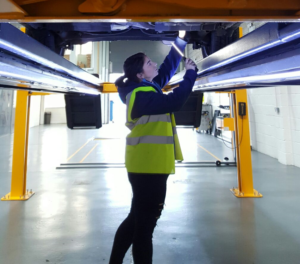 The Test Centre, which only carries out MOTs, employs three female MOT Testers across their three branches in Deptford, Dartford and Rochester. Elle-May is the youngest MOT tester in the UK.
TMO: How long have you worked at The Test Centre?
EW: I started my journey with the Test Centre when I was 16 years old, back when we only had the flagship branch in Deptford. However, since then we've embarked on an exciting expansion programme which has seen new testing stations open in Dartford and Rochester, and the launch of the Test Centre Training school in Dartford.
TMO: Why did you choose to work in the automotive industry?
EW: The easy answer would be that it was inevitable that I would end up being part of the family business. With The Test Centre conducting over 30,000 MOTs a year, it's fair to say there's plenty to do. However, the thought of entering a male-dominated industry did leave me with a lot of questions, the most of important of which was will I make a difference? Thankfully, I can say with confidence that we no longer work in an industry where gender means the door is closed. Of course, there is still a long way to go, but I would definitely encourage any female who had the same reservations and worries that I had to give it I shot as it really is worth it!
TMO: What do you most enjoy about your job and your work in the service and repair sector?
EW: With our USP of Nothing but MOTs, alongside the challenges of running a training school, clearly no two days are the same, and that, for me, is the reason I get out of bed every day. The flexibility and challenge that my job offers me is unlike anything I will find anywhere else.
TMO: What are your career highlights?
EW: I'm proud of the fact that I'm the UK's youngest female tester. Obviously that title can't last forever, so I want my next goal to be part of the next youngest female tester's journey from her initial training, to keeping her compliant, and testing over the coming years that she is trained correctly and plays a valuable role within the industry. To be honest, I want that for all female testers, and I believe I can play a key part in achieving that. I hope to inspire women out there, that they too can achieve success in male dominated industries and not be put off from climbing the career ladder based on their gender.
TMO: What do you do to encourage more women to take up a role within a garage or the motor industry?
EW: Our premises are not your typical garage – they are clean, modern, welcoming and definitely NOT intimidating for any woman. The Test Centre is passionate about promoting roles for females within the industry, which we can attest to as women currently make up 33% of our current workforce and that can only come from having a proven track record of recruiting, training and promoting females within the company.
We hope to build upon these numbers as the company continues to expand. I have always been keen on bringing more women into the industry as I believe women are just as valuable as men in the sector! If the industry is looking for a successful template to encourage women into the automotive arena, then they need look no further than The Test Centre.
TMO: How many female staff work for you, and in what roles?
EW: As I mentioned, women make up 33% of our workforce fulfilling roles, as diverse as MOT Testers who are given first class training at our facility at Dartford, to office-based roles such as marketing, HR and sales. Of course, our female staff play a leading role in providing the five-star customer experience that we pride ourselves on.
TMO: What do you think the main challenges will be for your business this year?
EW: We've just opened a new MOT testing station in Rochester using the footprint that has been successful in our Deptford and Dartford branches, although I'm not naive enough to think that guarantees success. However, I am confident that our existing customers love us, and our new customers can walk into any of our branches and receive the same level of service. On a personal level, I want to be an ambassador for women in our industry and to encourage more female candidates to graduate from our training school. I'm always happy to speak to any candidates about taking up a new career within our industry.
TMO: What approaches do you use, or what events do you run to make female customers more at ease with using a garage like yours (e.g. customer/open evenings)?
EW: I think we can all agree that the reputation that the automotive sector is a male dominated industry doesn't just stop with women looking for a new career. It is a belief that is clearly held by our customers, and I've spoken to many of our male clientele who have brought vehicles through our doors about having to take a day off work or change plans because their wives, daughters or friends were apprehensive about visiting a garage for fear of intimidation or for paying for unnecessary repairs.
This is something I really wanted to address so I came up with a new concept to really make women feel welcome. I recently introduced the idea of #FemaleFriendlyFriday. On any Friday, and at any branch, customers can guarantee that their car will be tested by a female tester.
Customer service is something we take seriously at The Test Centre. We want all of our customers to feel welcome and not feel intimated regardless of their gender or level of knowledge about cars.
TMO: How does your business benefit from being accredited to The Motor Ombudsman's Motor Industry Code of Practice for Service and Repair?
EW: It helps to show our customers that we are honest, trustworthy and credible. It also ties in nicely with our company values of being completely unbiased.
There is nothing worse than feeling ripped off so we aim to instil confidence in every driver that comes through our doors. Our testers will gladly take you under the car to answer any questions, even if it has nothing to do with your MOT. You can take a look under the bonnet and observe the whole test if you like! Nothing is ever too much trouble.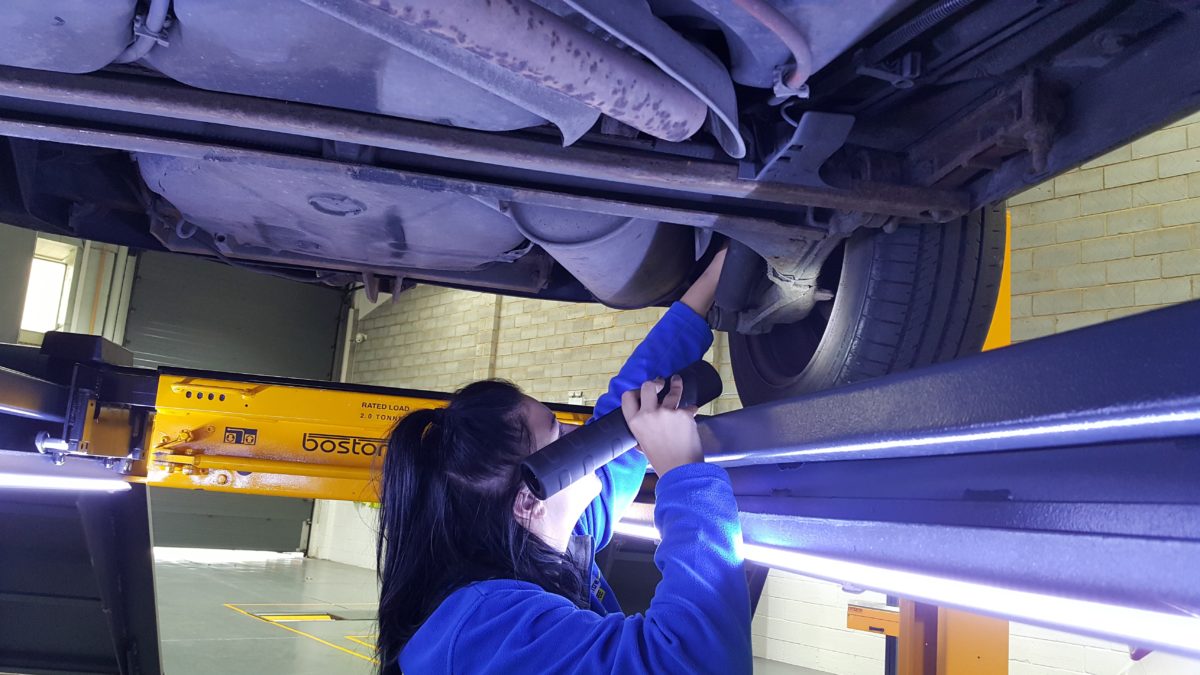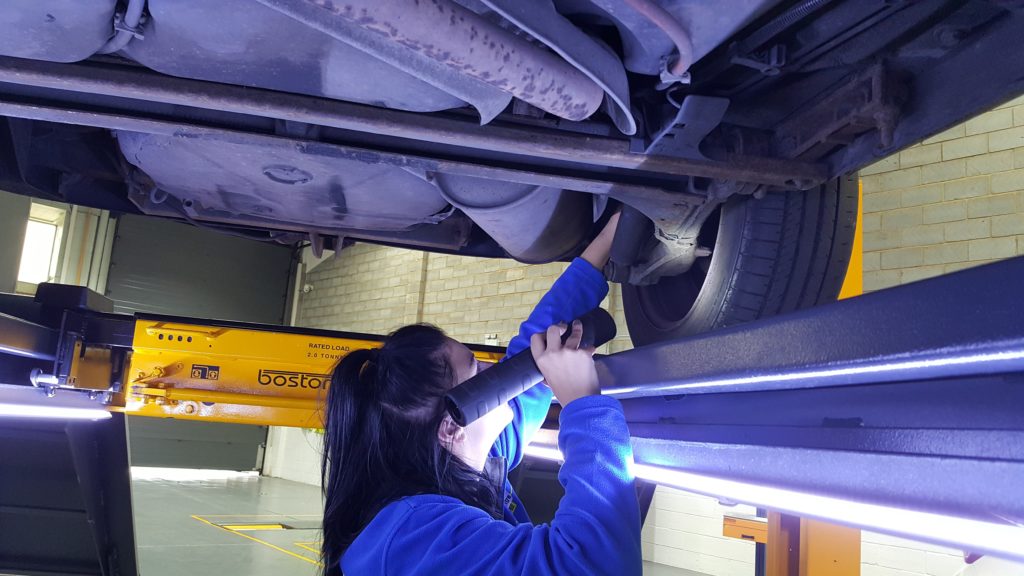 Interview conducted in conjunction with International Women's Day on 08 March 2019.