TMO Talks To

 Robin Livingstone, Managing Director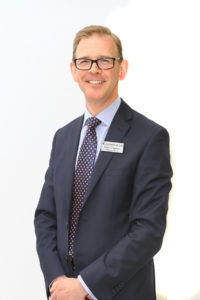 Located in Lanarkshire, and established in 1961, the family-run W. Livingstone Ltd. has been an award-winning SEAT franchised dealership since 1991, selling new and approved used cars. They also provide a full range of supporting services to customers including vehicle servicing, repairs and MOTs.
TMO: How long have you worked at W. Livingstone Ltd?
RL: I have worked for the business for 31 years.
TMO: Why did you choose to work in the automotive industry?
RL: I have always been around cars since my childhood and had a real desire to be involved in the family business.
TMO: What do you most enjoy about your job?
RL: I enjoy the satisfaction of doing a great job, engaging with consumers, and providing real service and support to customers when they need it. I also like to work with and develop capable people within my business.
TMO: What are your career highlights?
RL: It has to be winning the Motor Codes 'Garage of the Year' trophy for Scotland three times, as each time, this is awarded based on customer feedback based on the services that we provide.
TMO: What do you do to encourage more women to take up a role within a garage or the motor industry?
RL: Although historically applications for positions within our business have been mainly from male applicants, we always look for the best individual for the position irrespective of gender, race or religion.
TMO: How many female staff work for you, and in what roles?
RL: At the moment, there are eight female members of staff who represent 31% of our workforce. Positions include a Director, Department Manager, office and forecourt staff, as well as Service Advisors.
TMO: What do you think the main challenges will be for your business this year?
RL: It has to be uncertainty around Brexit and the impact on our economy. A second challenge will be stock restrictions from SEAT UK as their factories struggle to keep pace with increasing demand (in a shrinking market!). Electrification and the impact / investment required within the business is another consideration.
TMO: What approaches do you use, or what events do you run to make female customers more at ease with using a garage like yours?
RL: We haven't run specifically 'female focused' events. I do not believe it is possible or appropriate to pre-determine what event or approaches will be 'female friendly'. To make this judgement would be assumptive and patronising. Given our customer-focused culture, all motorists are treated fairly and with respect at all times – common courtesy costs nothing. We have both male and female customer-facing staff to assist customers. Our Customer Service Director is female and her details are given on every invoice as a point of contact if required.
TMO: How does your business benefit from being accredited to The Motor Ombudsman's Motor Industry Codes of Practice for Service and Repair, and Vehicle Sales?
RL: It offers our organisation credibility. Affiliation to any organisation that is recognised for its standards and professionalism reflects positively on our business in the customer's eyes. They benefit from the additional reassurance of support from The Motor Ombudsman should a breakdown of relationship occur between them and the retailer, which again gives the customer the confidence to carry out business with us. We are also able to take advantage of access to support and advice from The Motor Ombudsman, as demonstrated through the recent webinars that gave guidance on legislative changes such as GDPR and distance selling.
Interview conducted in March 2019