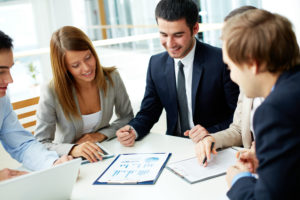 The Motor Ombudsman, the automotive dispute resolution provider, and the Motorcycle Industry Association (MCIA), have endorsed the Readiness programme of Radius Law, the specialist motor law firm, to help automotive businesses prepare for the new data protection law that will be in force in May 2018. It will be known as the General Data Protection Regulation ('GDPR').
The GDPR revises current data protection laws that are almost 20 years old. In most cases, it will require businesses to update their data collection statements and significantly enhance their data processing controls, and the Readiness Check will help to avoid any costly contraventions of the law.
Iain Larkins, Director of Radius Law, stated: 'Many businesses that we speak to are finding the task of complying with the new law daunting. That's understandable as it's a big change, but our cost-effective programmes are designed to break it down into bite-sized chunks to make it even more manageable. Sometimes the biggest issue is knowing where the problems are, but with our extensive industry experience, we have a good idea where these are before we set foot in a business.'
Bill Fennell, Managing Director and Chief Ombudsman of The Motor Ombudsman, said: 'With any compliance programme, our interest is that it is provided with skilled industry professionals and that it is transparent. We want to have the peace of mind that any of our accredited businesses and other automotive organisations understand what they are buying. Radius Law has been working closely with us to provide these assurances.'
Steve Kenward, Chief Executive of the MCIA, added: 'We are pleased to be collaborating with Radius Law to deliver more solutions to our members which has included a free GDPR training event. Radius Law has worked with us before and has always provided tuition in a simple to understand and engaging way.'
For more information, or to book a Radius Law GDPR Readiness Check, visit http://radiuslaw.co.uk/blog/2017/7/19/the-motor-ombudsman-mcia-endorse-radius-laws-gdpr-readiness-programme
ENDS
Notes to editors
About The Motor Ombudsman
The Motor Ombudsman is the automotive dispute resolution body. Fully-impartial, it is the first ombudsman to be focused solely on the automotive sector, and self-regulates the UK's motor industry through its comprehensive Chartered Trading Standards Institute (CTSI)-approved Codes of Practice. Thousands of businesses, including vehicle manufacturers, warranty product providers, franchised dealers and independent garages, are accredited to one or more of the Codes, which drive even higher standards of work and service, and give consumers added protection, peace of mind and trust during the vehicle purchase and ownership experience.
For more information on The Motor Ombudsman, visit www.TheMotorOmbudsman.org
The Motor Ombudsman media contact: 
Simon Wittenberg
PR Manager
The Motor Ombudsman
Telephone: +44(0)20 7344 1609
E-mail: swittenberg@tmo-uk.org
About Radius Law
Radius Law was established in 2013 by the former Chief Legal and Compliance Officer of Mercedes-Benz UK Group, Iain Larkins. It now has a team of 12 lawyers including other former automotive sector professionals.
Radius Law media contact:
Iain Larkins
Director
Radius Law
Telephone: +44(0)7767 886253
E-mail: iain.larkins@radiuslaw.co.uk
About the Motorcycle Industry Association (MCIA)
The Motorcycle Industry Association (MCIA) has looked after the interests of the motorcycle industry for over 100 years.  Its members are manufacturers and importers of powered two wheelers and the suppliers of associated goods and services in the UK. MCIA's objectives are to promote, protect and expand the motorcycle industry for the benefit of our members.
MCIA media contact:
Stevie Muir
Telephone: +44(0)7989 378597
E-mail: press@mcia.co.uk