PSS Auto Centre wins The Motor Ombudsman-sponsored Servicesure Customer Service Award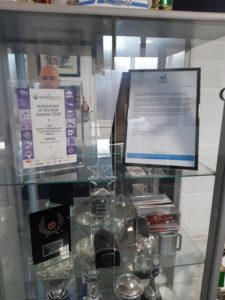 PSS Auto Centre in Holywell, North Wales, has won the Motor Ombudsman-sponsored 2020 Servicesure Customer Service Award. This is the second time that the Ombudsman for the automotive sector has supported Servicesure's 'Autocentre of the Year' Awards, which have been designed to showcase examples of excellence within the growing UK-wide network of independent garages.
The Motor Ombudsman received numerous great entries from businesses within the Servicesure Autocentre network that felt they had provided an exemplary level of customer service during the past 12 months. However, it was PSS Auto Centre that clearly stood out from the competition, thereby making them very deserving of the prestigious accolade.
Bill Fennell, Chief Ombudsman and Managing Director at The Motor Ombudsman, explained: "It was very clear to us that PSS Auto Centre continually strives for excellence, and goes above and beyond to provide the very highest standards of work and service to customers."
Bill added: "We were also impressed by their proactive approach to resolving any concerns voiced quickly, thereby helping to maintain customer loyalty and retention."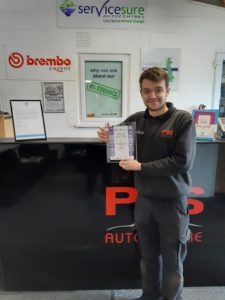 On receiving the trophy, PSS Auto Centre said: "To win a national award for customer service is simply fantastic. As an independent garage, we constantly strive to provide the best service we can for our customers by understanding that each customer is an individual with their own needs."
PSS Auto Centre added: "The award will massively help us to positively promote our business in a competitive climate. We can demonstrate that we deliver what we promise and put the customer at the heart of our business."
We would also like to congratulate Simon Graeme Auto Centre, last year's winner of The Motor Ombudsman-sponsored Customer Service Award, on being named the 2020 Servicesure Autocentre of The Year.
For more information on the 2020 Servicesure 'Autocentre of the Year' Awards, visit www.servicesureautocentres.com.
Photos courtesy of Servicesure.