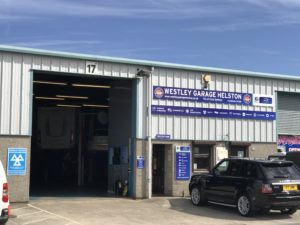 We are delighted to announce that Roger Whitford has won £500 in Lifestyle Vouchers in our first quarterly prize draw of the year. He completed our Service and Repair Code survey on our Garage Finder after taking his VW Polo in for a service at Westley Garage Helston in Water-Ma-Trout, Cornwall. He was selected at random by The Motor Ombudsman from the hundreds of surveys that were received since the start of 2018.
Mr Whitford also kindly left the following feedback on Westley Garage Helston when completing the survey: "It's a great family run garage. The staff are always good and knowledgeable, there's a lovely reception with great coffee, and me and my vehicles are always well looked after."
To enter the competition, and be in with the chance of winning £500 in Lifestyle Vouchers, look out for the sticker on your invoice and then search for the business on our Garage Finder. You will then be able to click on the 'Rate this garage' button and complete an online review after a repair or following the purchase of a new or used vehicle.
The next quarterly prize draw will take place in July.
In the meantime, congratulations Roger!