TMO Talks To

Mick and Roz Bentley, Owners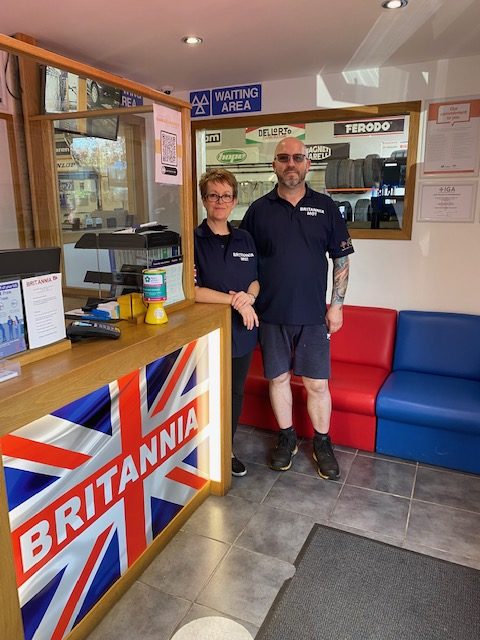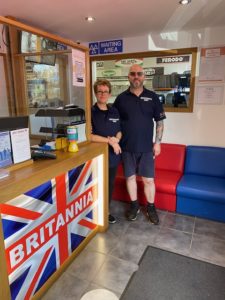 Established in 2002, Britannia MOT & Repair Centre is an independent garage located in Aylesford, Kent, which is owned by the husband and wife team, Mick and Roz Bentley. The business prides itself on hard work, and a commitment to providing great service, coupled with a reputation for honesty and competence that sees customers coming back time and time again. The Motor Ombudsman spoke to Mick and Roz to find out more.
TMO: What services do you offer motorists?
MRB: We cover a fully comprehensive range of servicing, repairs and MOT tests (Class 4 and 7), both for our commercial and domestic customers. This includes steering and suspension repairs, brakes, clutches, timing belt and chain replacement, turbos, diagnostics, air conditioning re-gassing and repairs, electrical work, tyres and alignment, and much more. Our experienced team are qualified to Level 3, including Level 3 Hybrid / EV, so in fact there is very little we turn away!
We have a very popular MOT and combined service package, and offer a loyalty scheme to returning customers, entitling them to reduced costs on a variety of different products. We also offer a pick-up and drop off service to our elderly and vulnerable customers locally – they are most grateful for that.
TMO: How does your garage stand out from the competition?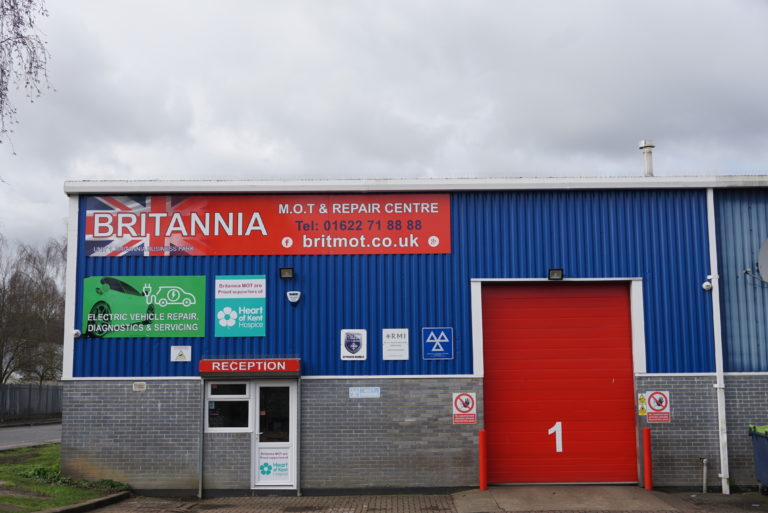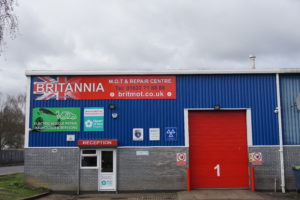 MRB: Basically, by offering good old fashioned customer service, and putting our customers and their needs first. Our aim is to personalise every experience they have with us, make a good connection, and of course the trust that is formed from that is absolutely vital. We also offer a friendly value for money alternative to main dealers. In fact, where we are based, there are seven main dealers on the estate!
The professionalism and integrity of the whole team stands out, which customers and visitors alike see. There is a commitment to delivering each job to the highest standard, and our ongoing staff training not only enhances their skills, but it keeps them updated on industry trends and best practice.
We have a modern eye-catching website where customers can book or ask questions. This is also filled with our services, photos etc, in addition to our latest news and offers. We find our customers happily promote us to family and friends, and also on local social media posts. They love that they can ask for our advice, and we regularly do minor jobs free of charge – it's just part of our customer service!
TMO: What does a typical day look like at Britannia MOT & Repair Centre? 
 MRB: The day generally starts with coffee and a team briefing to check everyone is well. We will discuss the day's work, see if there's any particular jobs in the diary that someone would like to do – they maybe haven't done much of something for example, so it allows them to get further experience.
We will normally have a full day of MOTs, and the diary will be full of a varied selection of diagnostics, servicing and repairs on both cars and vans to get on with. There may well be customers waiting on site for smaller jobs or repairs, or school run deadlines to work to.
When the phone starts ringing, and the day has begun, there will be quotes to attend to, parts to be sourced, bookings to make, and emails to answer. Mick will spend the day doing QC checks, and guiding and mentoring the team. Parts will be costed and delivered ready for the next day's bookings. Roz will typically be dealing with paperwork, creating invoices, filing, data input and answering the phone too. The day will go quickly as it always does, and the end result will be a good productive day, with laughs and good banter along the way, work completed, and cars collected ready for us to do it all again tomorrow.
TMO: Have you seen customer habits and spend change in response to the cost of living crisis? 
MRB: In some respects, not an awful lot. Customers are certainly asking more questions about why they need to spend the money on their vehicles, but we like them to understand what their money is being spent on. We help them to budget by offering sensible advice on the things that are needed to be done now, and the things that can wait for a few more thousand miles. We understand any car repair bill, large or small is somewhat of a distressed purchase!
We seem to be getting a lot more telephone enquiries for quotes to compare prices, which of course we can't blame people for either. We have been offering Payment Assist for quite a while now. This has been warmly received, as it gives the option to spread the bill over four more manageable payments.
TMO: Are you seeing more electric vehicles coming in for servicing and repairs?
MRB: Yes, we are seeing a lot more EVs coming in for servicing and repairs. We are regularly completing quite significant repairs like battery changes, and there is a steady growth in that market for us. We are members of HEVRA, and have found them to be very helpful with advice and support. There is still a lot of hesitancy out there with customers, and it is quite a hot topic at the counter, but our EV/Hybrid trained staff can explain the technology and that there is nothing to fear! There is also such an enthusiasm from our younger members of the team who love the growing technology. Via HEVRA, and us promoting this service on our website, we have found many customers travelling some 30 or 40 miles to use us for their vehicles as a result.
TMO: Where is your main client base?
MRB: We serve our local community and beyond, but have customers as far away as Spain and Cornwall that have moved away, but still coincide their MOTs and servicing with us on their return trips back to see family and friends, which is obviously a huge compliment.
Our client base is actually very diverse and is steadily growing all the time. There is a need for good honest garages, and people are willingly travelling 15 to 20 miles to use us, driving past many other garages as a result! We would estimate 70 to 80% are local though, within around an eight-mile radius from us here in Aylesford. We look after quite a number of businesses and their associated vehicles, ranging from builders, plumbing firms, gardeners, security firms, engineering companies and driving schools. We understand their vehicles are the tools with which they need to work, and we try to minimise time spent off the road as a result. Weekend bookings, and collection is vital to such customers. 
TMO: How long has Heart of Kent Hospice been your chosen charity, and what fundraising activities do you do? 
MRB: We have been looking after their vehicles for some years, but formally agreed a Commercial Participator Agreement with them last year. We have been able to help them dramatically reduce their transport costs to as close to zero as possible. We charge them no labour, MOTs are carried out free of charge, and the only expense incurred is the parts, which are passed on at their cost price.
This saving allows them to concentrate their vital funds into the hugely valuable work they do with patients, and their families and carers in Aylesford and the surrounding area. Nearly everyone we speak to has been touched or known a family helped by them, including personally by us as a family.
We are able to help when required with marshalling at their events, and can provide them with a repair voucher for example, for them to use in a raffle. We also have their collection tin proudly displayed on our reception counter.
The Agreement has had such a positive impact with the team, and it feels great to give back to our community in this small way. We recently agreed the same level of support along with work placements for a local Maidstone charity called the Young Lives Foundation, which is an award-winning independent children's charity.
TMO: Are there any changes or new innovations that we can expect to see from your business this year? 
MRB: Yes! We've been here at this site for 21 years now, and last year had the opportunity to buy the unit from our then landlord, so we are planning quite a major refit. This will include new offices, a staff relaxation room, a larger customer reception, and the ability to lay out the workshop differently to better accommodate EV vehicles, and will install charging points in each bay.
In addition, a new floor is planned, along with a modern heating and air conditioning unit. We hope to have fitted toolboxes installed too – an expense we didn't think our team should incur. We have a multitude of training sessions booked to finish this year, which will include the Level 4 Hybrid & Advanced Diagnostic qualification, and some Mental Health in the Workplace training booked. Of course, we do have some other ideas in the pipeline, which we can't share just yet!
TMO: What were the main reasons for Britannia MOT & Repair Centre becoming accredited to The Motor Ombudsman's Motor Industry Code of Practice for Service and Repair?
MRB: We've been accredited to The Motor Ombudsman for a number of years now. The main reasons for us joining, were that their ethos of transparency and customer service aligns with ours. We also like that we are audited, as this ensures continued compliance to the Service and Repair Code, and gives us an excellent framework with which to work within.
They are also the automotive dispute resolution body for this sector, and if in the (hopefully unlikely!) event a customer isn't 100% satisfied with a service or a repair we have completed, we know we can rely upon them to ensure the best outcome is achieved. This body is needed in a largely un-regulated sector.
There are also so many other tools available to us as members of The Motor Ombudsman, such as the DVSA are able to record we are accredited, the Garage Finder on their website, which points consumers to the accredited garages in their area, ratings and feedback sections. This all gives confidence to the customer that we are taking our responsibilities seriously.
TMO: How has the service and repair sector changed in the last twenty years?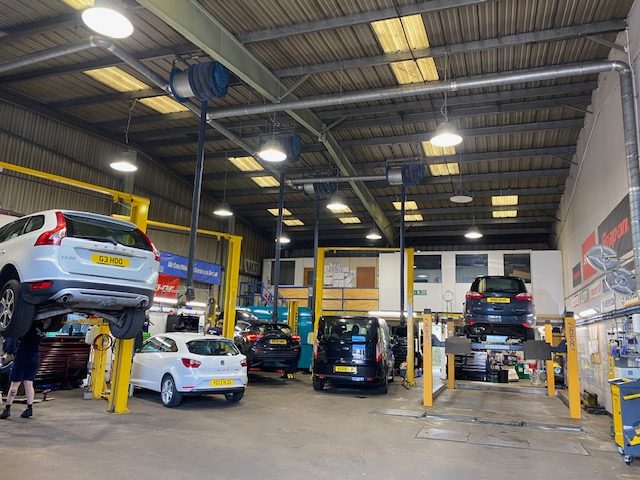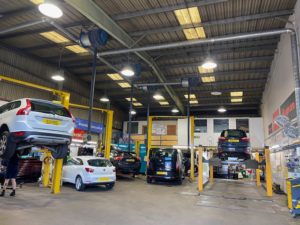 MRB: We are acutely aware of the huge skills shortage in the sector, and the importance of retaining talented staff. The job is much more technical now – the levels of diagnostic skills required are vast. It is hard to attract experienced technicians, and seems to be an unattractive prospect for young people looking at a career in motor vehicle repair. 20 years ago, if we'd have advertised for a technician, you'd be spoilt for choice with 20 or so applications. Now, there are no responses!
The need for ongoing training is more acute than ever. Having an online presence is hugely important now, and a continued investment in new equipment to keep us up to date with current technology is a priority. We now have integrated diaries with garage software rather than a diary on reception, and we have the social media reach and campaigns to showcase our work. Consumers can also now be savvier regarding gaining information from forums, to reading and posting online reviews.
With modern cars and their repair costs, a higher level of jargon busting is required. They can be so technical, it is sometimes difficult to find common ground with the customer to explain where their money is going. Explaining the complexities of a DPF system and how it works, or a high-pressure petrol injection system is complicated, and getting the terms and explanation right can take some time!
TMO: What is your outlook for the service and repair sector for the second half of 2023?
MRB: The recent announcement of the new Motor Vehicle Agreements Block Exemption Order (MVBEO) is welcome news for the whole industry. However, I'm sure OEMs are already looking at ways to find around it.
Hopefully, there will also be a sensible decision made on the 4-4-1 MOT consultation too.
The recent announcement from the IMI – namely the IMI Diversity Task Force, also looks to be a promising start to encourage people into what can be a fantastic and rewarding career.
The ongoing cost of living crisis, and now looming mortgage crisis, may affect customer confidence, as might the gas and electric cost rise again this autumn – another burden for the small business which we will try not to pass on. Having been here over 20 years, we have now weathered two recessions, a financial crisis, a pandemic, a cost of living crisis, and now a potential mortgage crisis, but we are ever optimistic to meet these new challenges whilst still meeting the needs of our customers.
TMO: How will you be encouraging customers to nominate you for a Motor Ombudsman Garage Star Award? 
MRB: We have promoted it on social media, emailed it to our customers, shown it on our website, and have a sign up about the awards in reception. A good lot won't need too much encouragement. If they have been happy with the level of service, they have received here then hopefully, they will cast their vote for us!
We appreciate that all of our customers are busy with lives of their own, but hopefully when they are given the information about the Star Awards, they will take time out to follow the link and upload their experience of using us. Fingers crossed!
TMO: What do you like to do outside of work to unwind? 
MRB: As any small business owner will tell you, there is never too much time away from it. Mick will sometimes be at work on Sunday, music up loud, catching up with routine maintenance or doing any small jobs in the workshop itself, or even having a final tidy up ready to start the new week. If he has time, he gets out on his motorbike.
Roz will spend as much time as she can outside in the garden or catching up with friends.
When we do manage to get time off together, it is spent on days out, pub quizzes, seeing family, and dreaming of a nice two-week holiday somewhere!
TMO: Thank you for your time Mick and Roz, and it has been very interesting to learn more about Britannia MOT & Repair Centre., and it has been a pleasure talking to you.
Interview conducted in June 2023.