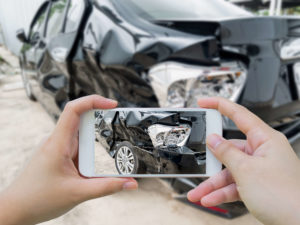 The long-standing A, B, C and D insurance write-off classifications were overhauled by the Association of British Insurers (ABI), and new ones came into effect on 01 October 2017. Various organisations, such as vehicle manufacturers and government agencies, were consulted before the new categories were introduced.
Why were the existing categories changed?
The categories were changed to reflect the increasingly complex repairs of today's cars and to keep crashed damaged vehicles off the road. The new classes place a greater emphasis on the condition of the vehicle rather than the cost of repair, to avoid unsafe cars endangering other motorists.
What are the new categories?
A: Scrap
B: Break
S: Structurally damaged repairable (formerly known as a Cat C)
N: Non-structurally damaged repairable (formerly known as a Cat D)
If you are buying a used car, it's important to look out for these letters, and it should also be clearly marked on the vendor's advert. It will also show up in a HPI Check if the car has been marked as scrap by the DVLA or if an insurance company has declared the vehicle a total loss. It's legal to sell a Cat N or Cat S car as long as its status is declared, and even if it has been returned to its pre-incident condition.
If you were unknowingly sold a car that the seller knew to be a Cat N or S, the retailer is in breach of the Consumer Rights Act 2015. Even if the vendor was unaware of the car's status, it's still not of satisfactory quality or fit for purpose. It also contravenes the 'innocent misrepresentation' clause of the Misdescriptions Act.
Where can I find out more?
You can find out more about the latest changes at www.abi.org.uk/news/news-articles/2017/06/salvage-code-updated/
Image courtesy of HPI Check.