---
Use of the logo
Accredited businesses should place the Motor Ombudsman logo and a link to the Motor Ombudsman website on their website, so consumers are aware they are using a business they can rely on.
Motor Ombudsman branding can be used on literature wherever it is relevant (including without limitation customer booklets, guides, invoice folders, invoices, letterheads and compliment slips). Should you wish to use the TMO logo outside of these guidelines you must contact business@tmo-uk.org for permission.
The Motor Ombudsman's codes of practice are fully approved by the Chartered Trading Standards Institute (CTSI). This means businesses benefit from being able to use the Approve Code branding, giving customers added peace of mind that they're using a business they can rely on.
Signage to promote your accreditation
A range of high quality signage and consumer literature  is available to order through the Code Shop.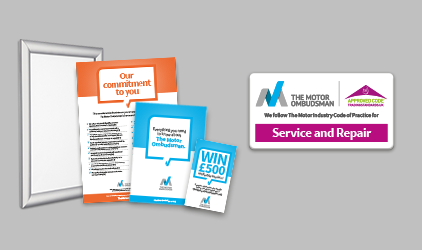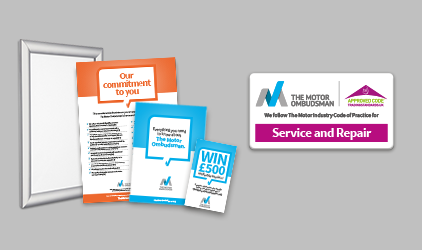 Smart Badge
The most effective way to use the Motor Ombudsman logo on your business website is by installing our 'Smart Badge'.
Downloads
Service & Repair Code
Vehicle Sales Code
Dual Accreditation – Service & Repair and Vehicle Sales Code
New Car Code
Vehicle Warranty Products Code
TMO & Approved Code