Unit 44 Gilwilly Road Gilwilly Industrial Estate, Cumbria, CA11 9BL
Garage type: Independent Garage
Phone: 01768 864361
Garage Services
Our Mission
Harolds Tyres is accredited to the Motor Industry Code of Practice, which demonstrates that we are committed to the highest standards of work and customer service.
We offer car servicing and repairs in Penrith, Cumbria and the local area and we provide the following services; Exhausts; Free Winter Service Check; General Repairs; MOT Testing; Servicing; Tyres; Winter Tyres
Please contact us for more information. We're always happy to help.
And if you've recently visited us, please leave us an online review!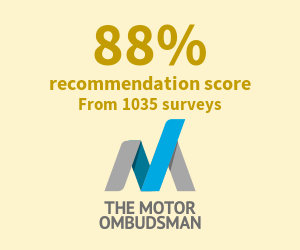 Our tyre had burst on the A66 so me and my husband had to find a garage quickly.
I normally feel intimidated in garages but these guys were absolutely brilliant.
We thought we would have to wait a while to be seen, but Jordan came out with a friendly smile, and took our details. He kept us informed about when we would be seen, and within a few minutes we drove our car into the garage.
While we waited, I couldn't figure out how to use the coffee machine, and had to ask. Without hesitation a
Staff member behind the counter was under pressure and very busy, but it did not stop him easily dealing with the queue and handling all enquirers.
Recommended to use this tyre dealers some 7 years ago and have used them on almost every tyre supplied since even though they are in Penrith and I am based in Derbyshire although a regular traveller to the area. Always excellent service