5 Gatelodge Close Round Spinney Industrial Estate, Northamptonshire, NN3 8RJ
Garage type: Independent Garage
Phone: 01604 491011
Garage Services
Our Mission
Need a Service MOT Or Repair on your vehicle. Including Tyres, Wheel Alignment, Fixed Price Cam Belts, Fixed Price Brakes, Fixed Price Servicing, Fuel Retrieval And General repairs
Service MOT Repairs Limited is a family owned business located in Round Spinney Industrial Estate, Northampton.
Myself (Alex Isherwood) and Wayne Bartaby have over forty years experience in the Motor trade. This has been at main dealers specialising in Ford, Vauxhall, Mercedes and Rolls Royce. Also, national independent garages both as technicians and managers on all makes and models of vehicles. We have built up a wealth of knowledge in the Motor Trade over the years exceling in customer service.
We are Members of the Good Garage Scheme this means that we service your vehicle to a set Industry approved standard. We also keep all your old parts for inspection prior to leaving and cover all work by a 12 month 12,000 mile warranty. We only use Castrol Oil which is original equipment oil on the vast majority of Vehicle Manufactures vehicles.
Altogether bringing you the customer the peace of mind that your vehicle is in good hands.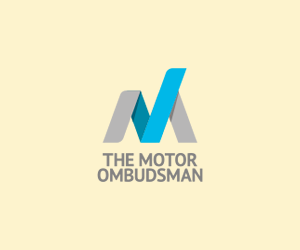 Brilliant. Quick, cost effective and very professional
another great service from start to finish
Alex and his team are great. At first I was skeptical coming to a new garage and main reason to visit them was location, but after few services now I believe that this is the best garage in Northampton!
Only a small delay duo to some missing parts that didn't arrived on time but can't be blamed on them.
I got info about what to keep the eye on when it come to repairs that I will have to deal in the future.
Happy with the service.
nice that i can send my wife into a garage and she feels comfortable dealing with service mot and repairs very friendly helpful garage
EASY TO BOOK IN,
COLLECTED CAR
RETURNED QUICKLY
So helpful and convenient – and very polite and friendly. Respectful people.
Easy booking process. Clear information on work needed and prices. Good to know repairs are guaranteed.
another great job from a great company