Unit 2 Benridge Business Park, Dorset, BH17 7BD
Garage type: Independent Garage
Phone: 01202697933
Garage Services
Our Mission
Star Automotive is accredited to the Motor Industry Code of Practice, which demonstrates that we are committed to the highest standards of work and customer service.
We offer car servicing and repairs in Poole, Dorset and the local area and we provide the following services; General Repairs
Please contact us for more information. We're always happy to help.
And if you've recently visited us, please leave us an online review!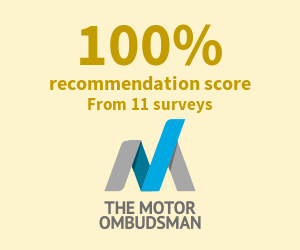 MANAGED TO FIT ME IN PROMPTLY , DESPITE BEING BUSY. MADE IT A VERY PLEASANT EXPERIENCE AND EXPLAINED EVERYTHING CLEARLY , VERY HONEST AND RELIABLE GARAGE AND WOULD RECOMMEND TO ANYONE
More than satisfied with the work carried out and the advice given. The attitude and demaenor of the staff was of the highest quality. My only regret is that I did find them earlier in my life
Had a problem with EMS light on. After 4 repairs/ diagnosis at other garages over a year, decided to give it to Star Automotive. Within 20 minutes had diagnosed fault and later corrected successfully. Provided courtesy car too. Nice people, great at fault
The service was very good and reliable.
Very pleased with level of service and attention paid to customer's requirements.
Staff at this garage gave nothing but confidence in their ability to look after my car.
Fantastic service, extremely impressed with work done!