Jonathan from Wiltshire scoops £250 in Lifestyle Vouchers!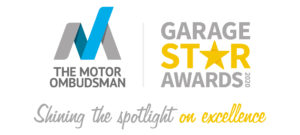 The Motor Ombudsman is pleased to announce that Jonathan from Wiltshire has won £250 in Lifestyle Vouchers. He was one of more than 800 customers who submitted a nomination in the very first Garage Star Awards, and was amongst the many individuals who put forward a garage to win the trophy for the West of England. As this region was won by the overall national winner of this year's Garage Star Awards (Dukes AutoTech), Jonathan was entered into a prize draw alongside all the other customers who nominated a garage in the West, and was lucky enough to have been picked at random to receive the shopping vouchers.
Jonathan left the following glowing review for Cadley Garage, an independent business near Marlborough, in Wiltshire, following their assistance with the repair of a replacement four-wheel-drive vehicle.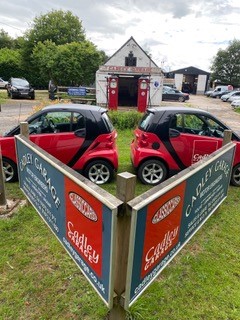 "Cadley Garage has helped me out several times to rectify a complex vehicle that I needed to buy to replace another 4×4, and they have been open and honest with me in what it needs regarding maintenance, including working with me to recover unexpected costs from the seller successfully.
 By being honest and trustworthy, I can rest assured that my much-needed 4×4, that I use to transport my partner to dozens of vital medical appointments, as well as me to work, does not need worrying about it and is properly maintained, reducing further expenditure by preventing faults and keeping it in good order. Their help has saved me in excess of £1,000 in recovered costs from the seller and possibly very expensive work by implementing simple fixes. They even collected and delivered my car 30 miles away at no extra cost. If only all garages were like this!!"
For more information on the Garage Star Awards, click here.
Read our TMO Talks To Q&A with Jon Horsley, Owner of Cadley Garage, here.