The Motor Ombudsman, the automotive dispute resolution provider, takes a closer look at the implications of selling cars with no face-to-face contact with buyers.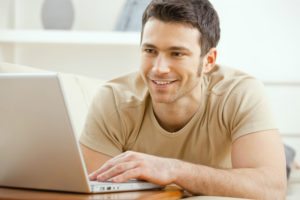 Nowadays, online shopping is the "norm" for many consumers, and thanks to the evolution of e-commerce, they can now buy big-ticket items such as new and used cars, all at the click of a button and/or over the phone. Purchasing a vehicle from start to finish, without the end user ever having to visit the premises of a business at any stage of the transaction, including at the point of ordering, payment and delivery, is what's known as a distance sale or contract.
The act of selling to a consumer remotely i.e. not face-to-face, is overseen by UK legislation in the form of the Consumer Contracts (Information, Cancellation and Additional Charges) Regulations 2013, referred to more simply as the 'Distance Selling Regulations'. This means that this sales channel brings its own legal considerations for garages, as a customer's rights differ compared to if they had browsed the forecourt, gone for a test drive and completed all the paperwork on site. For example, these rules state that a customer can have their full deposit back after ordering a car if they change their mind within 14 days, without needing to specify a reason to the seller. Conversely, in a traditional purchase at a bricks and mortar premises, a customer may not get their initial down payment returned, and would be subject to the terms and conditions that they had previously signed. In addition, another point of law to take into account is that, if a retailer doesn't give a consumer information about their rights under a distance sale at the point of delivery, vehicle owners will then have up to 12 months to cancel their order and receive a refund.
Although the notion of retailing over the internet or on the phone is in itself not a new phenomenon, the practice of doing so is becoming more widespread, and the same trend applies to distance sales within the automotive sector. In fact, industry data is showing that there still appears to be a need for businesses to further refine the way that they transact with consumers, as distance sale disputes are readily occurring. During the last financial year, Citizens Advice reported 4,500 complaints from consumers relating to a new or used car that had been bought 'at a distance'. This statistic shows that there is still a need to increase the level of understanding about the fundamentals of this type of sale to avoid falling foul of the law. It equally reinforces our rationale for introducing a new training course geared specifically to the motor trade to help increase the knowledge surrounding this method of selling cars, which will no doubt become increasingly popular amongst time poor consumers who seek greater convenience.
Bill Fennell, Chief Ombudsman and Managing Director at The Motor Ombudsman, concludes: "An increasing volume of retailers are gradually turning to distance sales, as the appetite of consumers grows to transact and buy a car at a time and a place which suits them. Adding cars to the online "shopping basket" of course brings the benefit of an additional revenue stream for businesses. Nevertheless, at the same time, as this channel becomes more prominent, it is important for garages to stay ahead of the curve and for sales staff to be geared with the right skills to handle this type of transaction in the correct way, from start to finish."
To find out more about The Motor Ombudsman's new online training course on distance selling in the automotive sector, please click here.