The Motor Ombudsman looks at the current and future impact of the increasing ownership of battery electric vehicles on the service and repair sector.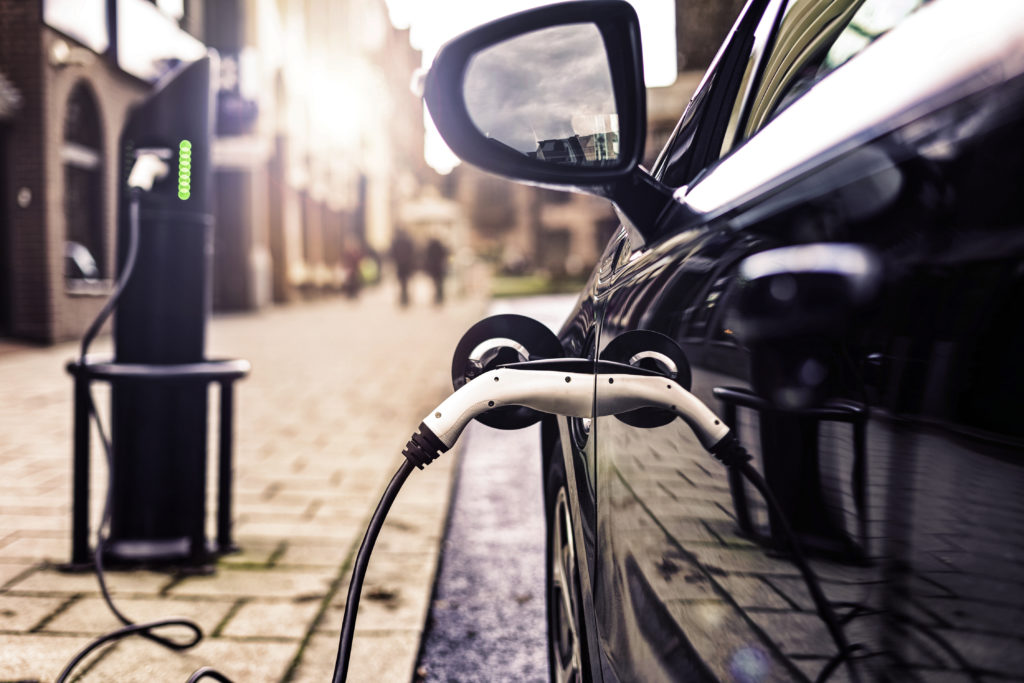 Electric vehicles (EVs) are literally on a charge. The Department for Transport (DfT) recently announced that sales of pure battery-powered cars (i.e. not hybrids) in the UK rose by 158% in July 2019 compared to the same month the year before. This trend is no doubt set to continue, as the charging infrastructure becomes even more extensive, and the need to reduce tailpipe emissions works its way even higher up the environmental agenda. In fact, for the first time, drivers have access to a greater number of charging points than petrol station forecourts (9,300 versus 8,400), thereby demonstrating that the UK is becoming ever more prepared for the gradual shift away from a reliance on petrol and diesel.
Although there are far fewer moving parts in an electric car compared to one driven by an internal combustion engine, the same rules apply for motorists when it comes to conducting routine maintenance. This is namely that an MOT will be required once the car reaches three years of age, and it still needs to be serviced from new in accordance with the vehicle manufacturer's recommended intervals. EVs have of course been on the market for some time, and the choice of models available to consumers is growing every year (there are currently 21 EVs on sale). However, as government figures have clearly demonstrated, the take-up by motorists is fast gaining momentum. This, in turn, results in an even greater pool of EVs needing specialist maintenance, and places added pressure on garages to have the right equipment and staff skillsets to be able to accommodate the servicing and repair of this type of vehicle, and to ultimately be "EV compatible". This is before we reach an even busier period in terms of throughput when all of the electric cars bought this year will see their inaugural MOTs due in 2022.
From the conversations that we have had with businesses accredited to our Motor Industry Code of Practice for Service and Repair, some are enrolling their technicians on specialist training courses to learn the nuances of servicing battery-powered electric cars. This means that garages are themselves, essentially becoming a "hybrid facility", with the capability to repair both internal combustion engine propelled cars and ones with an electric motor. As this area continues to evolve, businesses see this is as an important differentiator in the eyes of consumers, and a means of standing out from the competition, as another garage down the road might not have the ability to put EVs on the ramp.
With fewer serviceable parts due to the mechanical simplification of EVs, for example, there are no manual gearboxes, fuel injection systems, radiators or oil filters, resulting in cheaper servicing for the consumer (although the initial outlay for an EV is often more expensive than a petrol or diesel car), garages will have to mitigate the potential reduction in revenue streams over time. This will have added significance, as businesses are already having to invest in software and diagnostics tools for their workshops to keep up to speed with this phase of technological change. Body repairs and consumables, such as brake pads and discs, will remain a constant, as well as other exchangeable components such as tyres. The latter may need to be changed more often however, as electric cars tend to be heavier than their non-electric equivalents, and therefore, due to the greater load placed on the rubber, the wear can be faster.
Finally, for businesses servicing and repairing electric cars, they will equally need to ensure that their component supply chain is also aligned and that they are working with the right combination of motor factors. This is so as to be able to readily source common replacement parts, such as high voltage cables and batteries, as EVs begin to age.
To find out more about how your business can become accredited to The Motor Ombudsman's Service and Repair Code for less than £19+VAT per month, please click here.