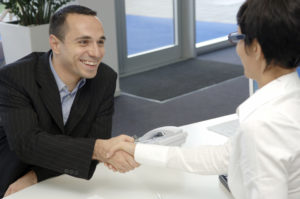 The Motor Ombudsman, the automotive dispute resolution provider, is backing the Chartered Trading Standards Institute (CTSI)'s campaign calling for more businesses to join a Code Sponsor belonging to its Consumer Code Approval Scheme (CCAS), to demonstrate their commitment to high standards beyond those required by law. The initiative, launched this week, is also highlighting the benefits of organisations engaging in Alternative Dispute Resolution (ADR) as an effective means of helping to prevent customer disputes from reaching the courtroom.
The Motor Ombudsman is one of 18 Code Sponsors that currently form the CCAS, a growing family of sector-specific bodies offering Codes of Practice approved by CTSI. Today, over 53,000 businesses choose to voluntarily abide by the scheme's 23 Codes. These include over 7,500 independent garages and car dealerships, 11 vehicle warranty providers and 39 car manufacturers that are a part of The Motor Ombudsman's four Codes which cover the entire customer vehicle purchase and ownership experience.
In addition to the exclusivity of a business being able to display the recognised CTSI Approved Code logo, accreditation to a CTSI-endorsed ADR body, such as The Motor Ombudsman, gives Code subscribers and their customers access to free and impartial ADR in the event that they reach deadlock when looking to conclude a complaint. During the first eight months of this year, The Motor Ombudsman's ADR service received over 35,000 contacts from consumers and raised nearly 2,500 cases for adjudication. This is a respective 50% and 123% rise compared to the previous year, thereby reinforcing the ever-increasing demand for ADR and the important role that it plays in concluding disputes quickly and fairly without the need to pursue often time-consuming and costly legal action.
Furthermore, where cases have been upheld in favour of the consumer, and where a value was attributed to the award given to them, individuals have saved the equivalent of £1.06 million during the first eight months of 2018. Conversely, The Motor Ombudsman has protected its accredited businesses from the equivalent of £2.6 million in customer claims during the same period.
Bill Fennell, Chief Ombudsman and Managing Director of The Motor Ombudsman, said: "We are very proud to be a CCAS Code Sponsor. The scheme continues to play an influential role in helping to raise the quality of work across a number of sectors, including automotive, thereby ultimately strengthening customer confidence. It remains our focus to increase the number of trustworthy automotive businesses adhering to our Codes of Practice so that we can provide even greater market coverage for consumers and to give them the safety net of an ADR body to turn to in the unlikely event that something goes wrong when buying or repairing their car."